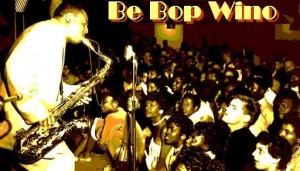 Adding another link to the Jukebox Heart bloggerhood. BeBop Wino is a terrific site focusing on "Honkers and Screamers, Be-Boppers and Doowoppers, Rockers, Rollers and Boogie Woogie Jukebox Chicks". It provides a huge supply of downloads for postwar blues, doo wop and rhythm & blues. The downloads are supplemented by richly detailed information about the artists, the tracks, the sessions and just everything, including references for additional recordings for you to hunt out.
I discovered it after I landed a beat up copy of the original Aladdin pressing of The Best of The Five Keys. I googled the album and the first link that came up was to the BeBopWino blog describing the album. A little more cruising through the blog and it was obvious we had to link to it.
If you are a fan of this fine mid-20th century music, then add this to your list of must-reads.