The most recent podcast from Jukebox Heart is presented to you here in two parts, Impact, and Exhale. You can read about each below, and listen to the full mix of the playlist shown after the text. Just click the arrow and music should begin to play. You will need Flash for the players to work.
Each of these podcast segments was debuted on my Jukebox Heart program on WZBC on July 4, 2013. Listen live every Thursday night from 10 PM to 1 AM Eastern Time. In Boston, over the air at 90.3 FM, worldwide streaming via WZBC.org.
Jukebox Heart 25 Part 1: Impact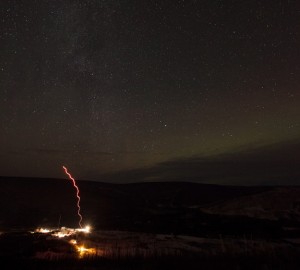 Once you were a normal human being. But your rapid ascension changed all of that. Your status as Lord of the World, leader of the Department of the Planetary Christ, is unchallenged. You have grown into a ghostly amazon, a dense and heavy metal, fast as mercury, solid yet viscous, flowing freely but shaped by what ultimately must contain you. You are lost along the highway that runs the entire length of the coast. You have no idea where you are, but you never lose sight of the sea. Your senses are guided by rockets flying just above the horizon. The final and essential result is the prediction of the angle of approach, which, until now, was not possible given your constraints. These inelastic boundaries damage you with each encounter. Impact and exhale, You push until he breaks; his defenses lowered, his flesh yielding to your will, finally allowing penetration. Five, ten, fifteen seconds, it's over. Far from the established route. These newly discovered apocryphal gospels tell you everything you need to know.
Audio clip: Adobe Flash Player (version 9 or above) is required to play this audio clip. Download the latest version here. You also need to have JavaScript enabled in your browser.
1 Actress – Ascending (R. I. P., Honest John's CD, 2012)
2 Aeroc – Mahy (Viscous Solid, Ghostly International CD, 2004)
3 Adrien75 – Highway One South (Coastel Acces, Source Records CD, 2002)
4 Alog – Exit Virtuoso (Amateur, Rune Grammofon CD, 2007)
5 Alternative 3 – Rockets in a Beautiful Sky (Alternative 3, Lo Recordings CD, 2003)
6 Rupert Huber – 60x5sec (Open Air Radiotopia, Staubgold CD, 2002)
7 Altar Eagle – Breakdown (Mechanical Gardens, Type CD, 2010)
8 African Head Charge – Some Bizarre (Off the Beaten Track, On U CD, 1986)
9 23 skidoo – The Gospel Comes to New Guinea (The The Gospel Comes to New Guinea, Fetish CD, 1981)
Jukebox Heart 25 Part 2: Exhale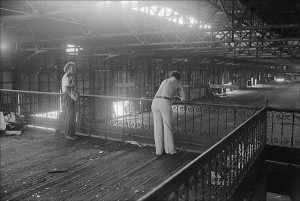 It's not an adventure if things go according to plan. But then you ran out of money and you ran out of gas and then you ran out of hope in southwest Texas. You found a place that would give you a bed, and it was lucky for you that you still had your looks, because all you had to do in exchange was to swallow every night. Sometimes it was more than just the clerk. Sometimes it seemed like the whole damn town. Where is your lordship status now? Each bit of you that he takes brings you closer to nothing – the nothing that you were in lower Manhattan, on Pier 48, where your hands graced the sleek, cold wrought iron rails until streaks of morning sunlight poured in through the broken, painted windows. There must have been a hundred names, an alias for each new vision. You'd dream them up in the washroom near the fountain, or in the backs of vacant trucks. Anything not to reveal your true self. Exhale and impact. You are numb as you march in the parade, on display and yet invisible to the masses and impervious to touch. Here is where the story ends. The hero gets the girl and the villain gets the boy. And it's all on the net before you even get settled for the night. Your long westward voyage is complete, and your final salvation, lost. What is left to say.
Audio clip: Adobe Flash Player (version 9 or above) is required to play this audio clip. Download the latest version here. You also need to have JavaScript enabled in your browser.
1 Adventure – Loredo (Adventure, Carpark CD, 2008)
2 ADULT. – Pressure Suit (Resuscitation, Ersatz Audio CD, 2001)
3 Alva Noto – Bit (Transspray, Raster-Noton CD, 2005)
4 AGF – leavingWITHhope (Westernization Completed, Orthlorng Musork CD, 2003)
5 Aarktica – Twilight Insecta (Bleeding Light, Darla CD, 2005)
6 Abecedarians – Spaghetti Western (AB-CD, Caroline CD, 1988)
7 Andy Stott – Numb (Luxury Problems, Modern Love CD, 2012)
8 Alsace-Lorraine – The Labour Day Parade (Through Small Windows, Darla CD, 2001)
9 Alias and Tarsier – Dr. C (Helamonster Remix) (Dr. C EP, Anticon CD, 2006)
10 Adventures in Stereo – Sister Hurricane (Adventures in Stereo, Underground Sounds CD, 1997)
Not subscribed to Jukebox Heart yet? We understand your fear of commitment, but It's easy and its FREE!