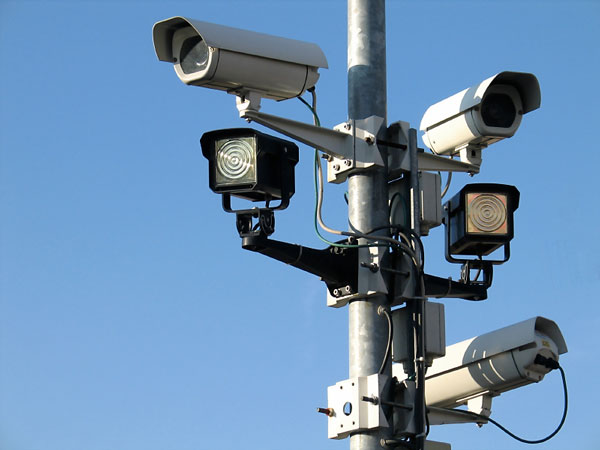 We are all friends here. We share how we feel and talk about how we can help each other. But you and I…this is different. You are the wind and I am the trees. I love to pass the days with you in serious and inconsequential chatter. This is something you must always remember: you are braver than you believe, stronger than you seem, and smarter than you think. When all is said and done, you are a part of me. Help me put an end to what is killing you. You dream while wide awake. Your actions are disconnected from your emotions and conscience. What then must be done?
When a man has purposed to make a given thing, and has brought it to perfection, his work will be pronounced perfect, not only by himself, but by everyone who rightly knows. Our experience is not unique. As the fates unfolded, your vision became clear. This is not your great jubilee. Nowhere may you find the silver or the gold once promised. Every word that is spoken here points to this one thing: that this humiliating age has not succeeded in winning our respect. We are lost in a city of poets where the rain is milk and the sunshine is wet paint upon the soul.
Your sin is hardly original, your every move calculated for the weight of its trangression. But what is it that is inherently wrong? You long for your days in Europe when you walked with your hands in the air as if to hold the hands of God. A world away, a lost reality. You make it up as you go along. But your history is too contrived to recall. Like repeated genetic mutations, its very core changes with every revision. The so-called facts are too erratic to even repeat.
Yours is a random sorcery, beautiful lies fabricated from the brutal truths of a former life. Fling open the windows and let the birds fly away. You have no way of knowing where they are going or if any of them will ever return. The salty air blankets you and eases the torture you feel as you watch them depart. You run and hide as the soldiers approach, but the field is thick with roots and weeds too dense to cross.
We are all friends here. Nothing is sacred. You are under constant surveillance. The right words will save your life.
**********
Audio clip: Adobe Flash Player (version 9 or above) is required to play this audio clip. Download the latest version here. You also need to have JavaScript enabled in your browser.

Originally aired on March 2, 2011 on 90.3 FM WZBC Newton
This is Jukebox Heart Podcast #23
2:51:24 | 160.69 MB
**********
This week's Jukebox Heart concentrated on the art of the compilation. Each track presented was culled from a compilation or anthology. Compilations are often maligned in the music press for reasons that have always confounded me, that being a lack of cohesiveness. By nature, compilations often feature a widely varying offering of sounds, often combining more than a dozen artists and styles. The real art of the compilation is making these styles come together in a way that has some kind of purpose that is not so arcane as to be completely missed. We featured classic compilations such as The Elephant Table Album and Fruit of the Original Sin, all the way through to current compilations on the WZBC playlist.
**********
Playlist
Z'ev "Untitled Excerpt" from QED LP (NL Centrum)
Andrew Lewis "Project One" LP ALBUM (Produkt Korps)
Nam Jun Paik "My Jubilee ist Unverhemmet" from Fluxus Anthology CD (Anthology 1995)
Richard Huelsenbeck "Inventing Dada" from Futurism & Dada Reviewed CD (Sub Rosa 1990)
Marcel Fengler "Shiraz" from FUNF CD (Ostgutton 2010) –
Swamp Children "Flesh" from Fruit of the Original Sin CD (Interphon 1981)
DokUMent "Hand In Hand" from The Oblique Collection LP (xxx 1983)
Frohliche Eiszeit "Realitat!/Die welt ist Die Mehreit/Machden in der Eisbar" from Main Herz Ist Rhein LP (WNP1980)
Konstruktivits "Andropov 84" from The Elephant Table Album CD (Xtract)
Spartan Lover "Sex With A Woman" from Skweee Tooth CD (Ramp)
Goodiepal "Mutate" from Cashier Escape Route CD (City Center Offices)
Wicked Witch "Erratic Behavior" from Chaos 1977-86 CD Anthology
Dark Arts "Egeria" from The October Country LP (Nate Starkman & Son)
Orphx "RND" from Teknoir CD (Hymen 1999)
De Fabriek "Chase 2000" from Strength LP (Azteco 1986)
Bernard Hermann "Prelude/outer space/radar" from Forbidden Planets CD (Chrome Dreams)
Vivenza "Bruitiste" LP (RRRecords)
DDAA "The Big Apes" from Let the Pigeons in LP
A Tent "No Way of Knowing" from Perspectves & Distorition LP (Cherry Red)
Ultra Banda "Salinity & Brine" from Twenty Centuries of Stoney Sleep CD (Rune Grammofon)
The Hafler trio "Blanket Level Approach" from The Fight Is On LP (L. A. Y. L. A. H.)
Nocturnal Emissions "Ancora Icone" from TRAX XTRA LP (Trax)
Death in June "The Torture Garden" from From Torture to Conscience LP (New European Recordings)
The Duruttii Column "Hare Hunter Field" CD (Johnny Blue)
Can "Sunday Jam" from The Grandfather Paradox CD (BBE 2009)
Not subscribed to Jukebox Heart yet? You should! It's easy and its FREE! Jukebox Heart is also on Facebook, MySpace and Twitter.