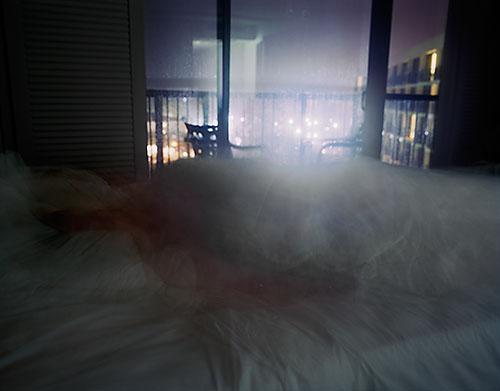 It was something I did not say. Here is what I mean. What I meant to say. I watch the clock. I wait for words that never come. He was so busy trying to figure everything out, he hadn't noticed that time was running out. She scratched his face during the confrontation. He fell to the floor. His high endeavors are an inward light. He fell to the earth. Still I say nothing.
Do not be anxious. Do not worry about tomorrow. Tomorrow is a drag, man. Tomorrow is a king-size bust. Stay up all night and watch one infomercial after another, with lonely-hearts ads for beautiful-people wishes. More beautiful than you will ever know. It's free to try. It costs nothing to play. Low risk, high consequence. Send random texts to people on your friends list to see who else is up. You're under the delusion that you are safer staying awake and you'll do anything to avoid the silence.
It was something I did not say. This time the words well up inside. Stand your ground and keep your distance. Empty anthems and silent cries. My dreams are tortured silhouetes. More beautiful than you will ever know. The bed feels as cold as ice. And as I rise, I step on landmines. Here is what I meant to say. Some days the faith eludes you. Do not close your eyes.
Audio clip: Adobe Flash Player (version 9 or above) is required to play this audio clip. Download the latest version here. You also need to have JavaScript enabled in your browser.

Originally aired on February 23, 2011 on 90.3 FM WZBC Newton
This is Jukebox Heart Podcast #22
2:57:44 | 162.31 MB
**********
Featured Release: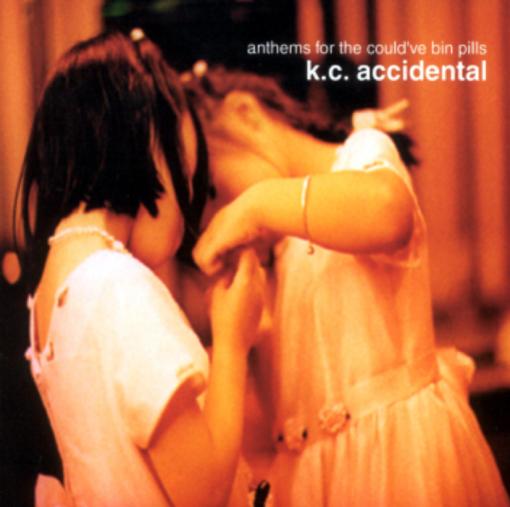 K. C. Accidental – Captured Anthems For An Empty Bathtub + Anthems For The Could've Bin Pills
An exciting new reissue from Arts & Crafts records in late 2010, the double CD package we featured tonight compiles the two long out of print releases from K.C. Accidental. K.C. Accidental was the original basis for the better known post rock ensemble Broken Social Scene. Formed in 1998 from Toronto, the core of the band consisted of Kevin Drew and Charles Spearin, and Began as just the two of them; The "K. C." in the band's name was taken from the initials of their first names. They released only two albums of mostly instrumental music. The duo's debut album Captured Anthems for an Empty Bathtub was sold by Drew and Spearin exclusively through one shop in 1998 and quickly sold out.
KCA released a second album in 2000 entitled Anthems for the Could've Bin Pills on Noise Factory Records, with the track listing featuring six blank tracks of 4 seconds each before the six music tracks, the blank tracks representing the six tracks on Captured Anthems. When Captured Anthems was reissued by Noise Factory in 2003, the opposite was done (i.e. six music tracks followed by six blank tracks).
Anthems for the Could've Bin Pills also included contributions from Jason Collett, Evan Cranley, Emily Haines, Jason McKenzie, Jessica Moss, James Payment, Bill Priddle, James Shaw and Justin Small. Many of these musicians went on to work with Broken Social Scene, who released their debut album, Feel Good Lost on Noise Factory in 2001. Broken Social Scene also added a song with the title "KC Accidental" on their album You Forgot It in People.
The image above is of the original cover for Anthems for the Could've Bin Pills. The same image was used on the reissue, but additional text was added for the new cover.
**********
Featured Artist: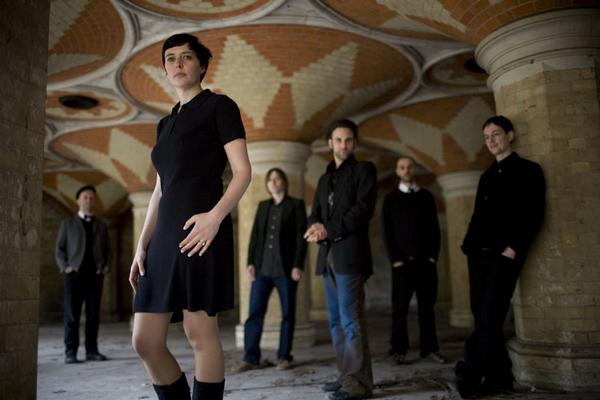 Piano Magic
Piano Magic is a loose collective of sorts, with an ever-changing lineup originally inspired by bands like This Mortal Coil. Core member Glen Johnson formed the band in 1996 with Dick Rance with Dominic Chennel. Over the years the quiet bedroom project has expanded and changed as Johnson enlisted the help of friends, acquaintances, and moonlighters from other bands. The evolution of the band is quite complex due to its affiliation with so many artists, and a full bio for the band and and intricately detailed timeline of their activity and releases may be found on the band's website. Their most recent recording as the entity Paino Magic, "Ovations", features contributions from Dead Can Dance's Brendan Perry and Peter Ulrich, and in he past have featured collaborations with Low's Alan Sparhawk, among others.
**********
Featured Label:


One of the best IDM labels to emerge at the end of the twentieth century, London's Toytronic was founded in 1997 by Martin Haidinger and Tony Douglas. Martin Haidinger is a key figure in IDM and is also a member of Basic End, Das M, Das Programm, Der Raum, Die Kleinen Gärtner, Die Monotonen, Gimmik, Low Profile Society, M, Marvin Kirk, Num Num, Tape, TV-Vision, Wundertüte, and in a former incarnation also operated Tonträger Tapes while still living in Linz. Chris Cunningham, of Abfahrt Hinwil, also joined the operating staff of Toytronic at about the time the Neurokinetic compilation was released. He has recently released material on Toytronic as Point 7. One of the most important IDM imprints, Toytronic was known for Martin's graphic designs as well as their habit of releasing a multitude of extremely limited edition hand-rendered versions fo each of its releases, as well as for their inclusion o limited edition comics and candy, included in a small portion of their general releases.
**********
Other Notes: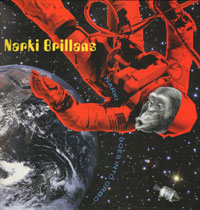 Of particular interest to long time NCP listeners is the Narki Brillans record we played tonight. It is a recording from one of the original members of The Homosexuals, originally released in 1981 on cassette on the now legendary It's War Boys imprint (Sarah Goes Pop, Milk From Cheltenham, etc). Remastered by Narki Brillans and reissued onto this lovely red vinyl LP, this recording has been shuttered away for 30 years. At a limited run of 265 copies, this LP will be harder to obtain than the original cassette. Go shopping!
**********
Playlist
Locust "Jukebox Heart" from Morning Light CD (Apollo 1997)
Gol & Charles Hayward "Dust" from Gol & Charles Hayward LP (Planam 2010)
Narki Brillans "I've Got U.S. Dollars" from Narki Goes into Orbo LP (War Extension 2010 (1981 Reissue))
Joachim Nordwall "I Am The Beginning Of Every End" from Ignition CASSETTE (Ash International 2010)
Pauline Oliveros "Performance 1970" from To Valerie Solanas And Marilyn Monroe In Recognition Of Their Desperation LP (Roaratorio 2010)
Piano Magic "Untitled – I" from Son de Mar CD (4AD 2001)
K. C. Accidental "Save The Last Breath For Me" from Captured Anthems For An Empty Bathtub + Anthems For The Could've Bin Pills CD (Arts and Crafts 2010 (2000 Reissue))
Barbez "West Rogers Park" from Barbez CD (Important 2004)
Rothko and Caroline Ross "Traces of Elements" from A Place Between CD (Lo Recordings 2005)
Piano Magic "You and John Are Birds" from artists' rifles CD (Rocket Girl 2000)
Miles Tilmann "Mid Point" from 3D Concepts, Pt. 1 – CD (Toytronic 2004)
Low Profile Society "B2 – Example 6" from 3D Concepts Part 3 CD (Toytronic 2004)
Abfahrt Hinwill "Triology" from Programm 2 7-INCH SINGLE (Toytronic 2001)
Piano Magic "Bad Patient" from Low Birth Weight CD (Rocket Girl 1999)
K. C. Accidental "Tired Hands" from Captured Anthems For An Empty Bathtub + Anthems For The Could've Bin Pills CD (Arts and Crafts 2010 (2000 Reissue))
Piano Magic "The Canadian Brought Us Snow (Isan remix)" from Panic Amigo 12-INCH (Morr Music 2002)
OCHRE "Sticklebrick Symphony" from Everything Is Green CD (Toytronic 2004)
Gimmick "Waveflies" from Neurokinetic CD COMP (Toytronic 2000)
Accelera Deck "U Can't Skam the Twin" from Signal Flow LP (Toytronic 1999)
Piano Magic "Non-Fiction" from Wrong French 12-INCH (I 1996)
Piano Magic "A Trick of the Sea" from A Trick of the Sea: Bliss Out, Vol. 13 CD (Darla 1998)
K. C. Accidental "Silverfish Eyelashes" from Captured Anthems For An Empty Bathtub + Anthems For The Could've Bin Pills CD (Arts and Crafts 2010 (2000 Reissue))
Not subscribed to Jukebox Heart yet? You should! It's easy and its FREE! Jukebox Heart is also on Facebook, MySpace and Twitter.