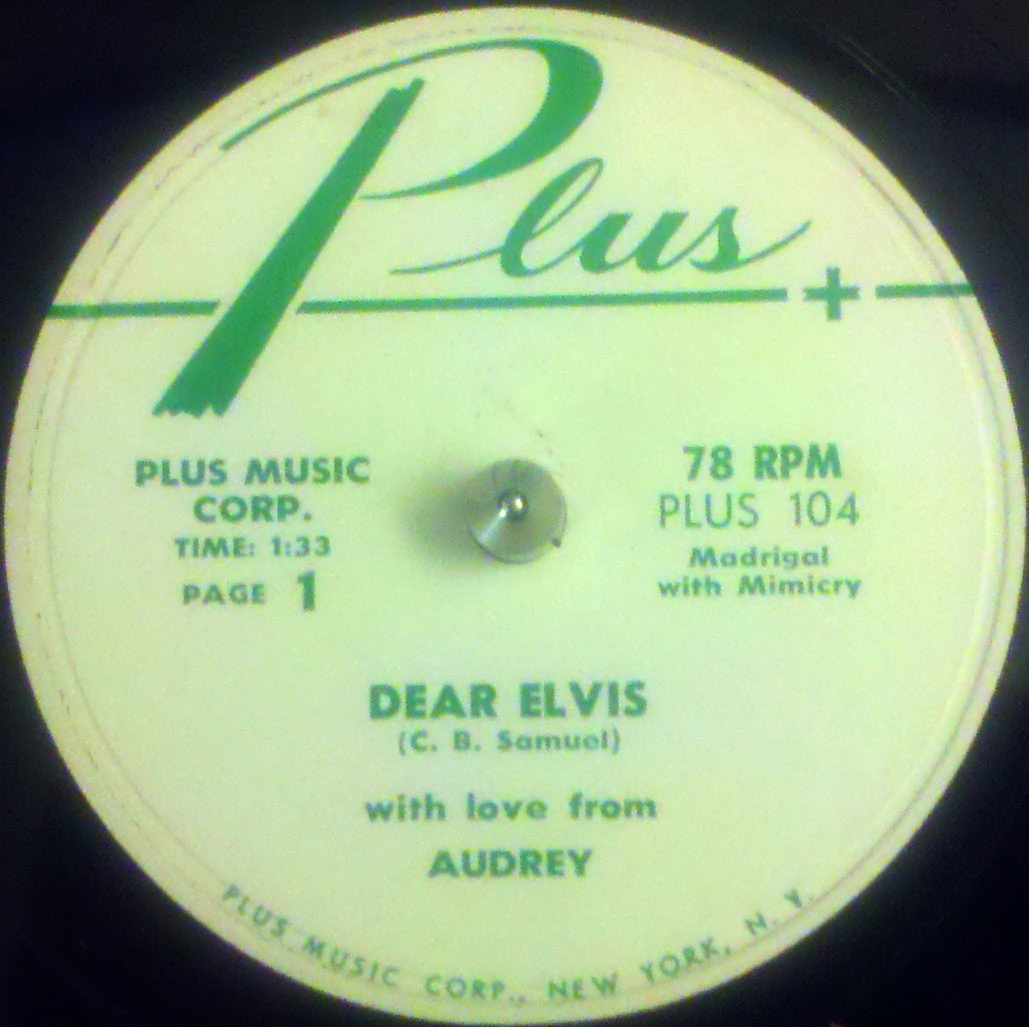 Audio clip: Adobe Flash Player (version 9 or above) is required to play this audio clip. Download the latest version here. You also need to have JavaScript enabled in your browser.
Using samples in pop music is not something that appeared with the emergence of digital technology. Pop music in the 1950's witnessed DJs and studio wizards of the time creating what became known as "Break-In" records, where snippets of well know pop songs were dropped into recited narratives to add a tongue-in cheek, ironic element to the telling of the story. Made famous first by Dickie Goodman and the famous "Flying Saucer" records, this tape-splicing tehnology spawned a rush of similar break-in records. The same tape-cutup technology was used to create Goodman's hit "Mr. Jaws" in the mid-1970s.
Of course, established publishing houses were furious, and coyright infringement debates began flying. The more controversy, the more records were made. Sound familiar? In an attempt to limit the production of new "break-in" records, the publishing houses demanded an increase from the standard two-cent royalty for each song used, quadrupling it to eight cents per song from each of the new "break-in" discs.
One of the rarest and most and strangest of these break-ins is "Dear Elvis", told by a mysterious teenager named Audrey. This 'madrigal with mimicry', which contains snippets from Elvis Presley's 'Baby let's play house', 'Milkcow blues boogie' and 'I don't care if the sun don't shine', peaked at #87 on the Billboard hot 100 on September 22, 1956. Variety reported that Plus Records, who pressed 53,955 copies of this 'break-in' record, sold only 30,000 copies before the increased royalty rate was assessed. As part of a settlement agreement, Plus Records turned over the master of 'Dear Elvis' to the publishing houses, who promptly destroyed it. Regarding the composer credits, 'C B Samuel' is believed to be a pseudonym for the Plus Record label's owner Samuel Kaufman.
The best part of this is the last 30 seconds…