Jukebox Heart live set on WZBC 90.3 FM Newton MA
Audio clip: Adobe Flash Player (version 9 or above) is required to play this audio clip. Download the latest version here. You also need to have JavaScript enabled in your browser.

3:01:21 | 170kB
The December 23 edition of Jukebox Heart on WZBC was rih with featured releases and labels:
Featured Labels:
Spleen Coffin
Journal of Popular Noise
Featured Releases:
Mark Mothersbagh Music for Insomniacs cassette
Various Artists – Recover Box set of 7″ singles
Trax Notterossa Reissue
The Playlist:
Hour 1 – Featured Release
.Mark Mothersbaugh selections from Musik for Insomniacs (Cassette, 1985) on TRA Product (Japan)
.Bee Queen "A While Away" from Sandancing Demos (10 Inch) on Important (US)
.Bee Queen "Breathe (demo/Rough)" from San Dancing Demos (10 Inch) on Important (US)
.Jakob "Lonesome" from Solace (LP) on Midium (US)
.8 Frozen Modules "Sand Bubbles" from Daydream Nightmare EP (12 Inch EP, 1997) on Trance Syndicate (US)
.Mark Mothersbaugh – selections from Musik for Insomniacs (Cassette, 1985) on TRA Product (Japan)
.Letters Letters "Everyone's Afraid Of Fear" from Letters Letters (LP2007) on Type (UK/US)
Hour 1 – Featured Label: Journal of Popular Noise
Tracks played:
.Climax Golden Twins – tracks from issue 1.10 of Journal of Popular Noise
.Pontius Pilots "cHAPTERS" from Journal of Popular Noise
.Past Lives "Morning Comes" from Journal of Popular Noise
.Felt Letters "Let's All Dream" from Journal of Popular Noise
.Ones "Azimuth" from Journal of Popular Noise 1.3
.Foscil "Cheating at Pick A Number" from Journal of Popular Noise
.The Lost Jockey "Professor Slack" (10 Inch, Single, 1982) on Operation Twilight (Belgium)
.My Cat Is an Alien "Last Calls from the Earth" from The Rest Is Silence (LP) on Eclipse (US) — Collaged with:
.Bala Krishna – selections from Pranayam Yoga Breathing and Relaxation Exercises (LP)
.DDAA – selections from Lernen 5: Submusic (Cassette, 1985) on Illusion Production (http://hip.hip.ip.free.fr/, France)
Hour 2 – Featured Release
.Various "Notterossa" from Notterossa/Rednight (CD, 2006, Kinetix)
Hour 2 – Featured Label: Spleen Coffin
Tracks played from the following releases:
.Kreace Peeps – various tracks from "Pacman Ghost Suicide By Shotgun Blast" (Cassette, 2007)
.Rosemary Krust – various tracks from Rosemary Krust (7-Inch Single)
.Decapitated Hed various tracks from Isolation Pulse (Cassette, 2007)
.Marlo Eggplant "Fleischmann Ballad" from Marlo Eggplant (CD)
.Nat Roe – various tracks from Nat Roe (Cassette)
Hour 2 – Featured Release
.Various "Red Night" from Notterossa/Rednight (CD, 2006, Kinetix)
Hour 3 – Featured Release
.Various Artists "Recovery"
Selections played in the following order:
.Carter/Tutti "Lucifer Sam"
.Richard Chartier & COH "Bleak is My favorite Cliche"
.Christian Fennesz "Hunting High and Low"
.BJ Nilsen "Heart & Soul"
.Barbara Morgenstern "Temptatipon"
.Johann Johannson "Souvenir"
.Ryoji Ikeda "Back in Black"
.Alva Noto "Planet Rock"
.Susan Stenger "My Sharona"
Closing Track:
.Automatics Group "Tracks 1-12" from Automatics Group (LP, Album, Private, 2010) on OR (http://wwww.itsaor.net, UK)
Did you know you can subscribe to Jukebox Heart? It's EASY! and best of all it's FREE. We are also on Facebook, MySpace, LiveJournal and a new arrival on Twitter: follow us and show some love…
Here are the items we featured on this edition of Jukebox Heart:
Featured Label: Spleen Coffin
A great little noise lo-fi no wave label out of Baltimore with a series of cassette releases as well as vinyl and CD that really capture the spirit of everything that's been done for the past few edes. Really loving this label.
**********
Featured Label: Journal of Popular Noise.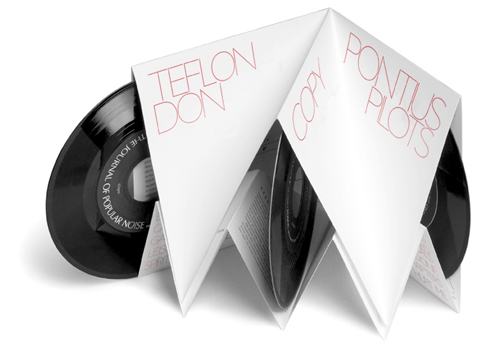 The Journal of Popular Noise is a semi-annual audio magazine inspired by the traditions of pop music, printed periodicals, and the delight of a finely crafted artifact. It's produced in limited editions of hand-folded, letter-press printed copies. Six issues have a ppeared to date. Each includes 3 7-inch vinyl records, and is presented in a large folded poster desgned to house each of the records when folded. Presented in this set are selections from each of the six issues.
**********
Featured Release: Mark Mothersbaugh – Music For Insomniacs
Long out of print with original music that was remixed and repackaged on two subsequent volumes, this is the original mix as intended. Mark has made many soundtracks and that's pretty much what Musik for Insomniaks sounds like. What makes this piece most interesting is the total package. This version was a Japanese import produced as limited edition boxed cassette with a deck of cards. Mothersbaugh completely covered this thing with art and quirkiness. The text on the cover is in gold leaf, the cassette itself is metallic gold, there is a comic inside the box top, and included is a letter in kanji signed by Mark. There is also a full deck of playing cards, to play some sleep-inducing Solitaire I assume. All the cards have a different picture of Mark. For each suit he is wearing a different suit of his own.
**********
Featured Release: Recovery
A glorious boxed set of ten seven-inch singles with some of our most influential artists divulging their dirty little secrets. Well, not exactly. The artists participating in this project were selected becase of their unique style and easily identifiable sounds. They were asked to select tracks from their past that had a significant meaning to them and to interpret these tracks in their own vision. The results range from fairly straightforward covers to unrecognzable reworkings to hilarious true-to-the-cover-artist's-form interpretations, such as Ryoji Ikeda's cover of Back in Black and Alva Noto's Planet Rock. Bit for me, the hands down stunner/winner is BJ Nilsen's cover of Joy Division's Heart and Soul.
**********
Feartured Release: TRAX-NOTTEROSSA/REDNIGHT
Notes on the original cassette:
Cassette mixed on June 20th, 1982 at the first annual TRAX convention in Bertiolo. 500 copies reproduced from reel-to-reel master with fast copying machine. Faults in the sound quality depend on the very bad recording and cassette quality of some original works submitted by participants.
TRAX0682 was originated by an invite sent out in Dec. 81 to approx.100 artist/musicians. All original artworks received have been collected in a series of labelled plastic bags that together with the original cassettes submitted from the TRAX modular exhibition Notterosa/Rednight (approx. 200 pieces size cm. 22 x 31 + 30 cassettes). The box with the original materials is available to all participants and any other person interested in showing it.
Notes about the reissue:
2CD reissue of the oroginal TRAX tape released in 1982 as TRAX 0682. This is the first in a series of reprint programme of the most representative titles from the TRAX catalogue, one for each letter of the name: T for Traxman, the comics series created for Frigidaire magazine by Massimo Giacon and Vittore Baroni; R for Rednight, a collective homage to the work of William S. Burroughs; A for Anthems, alternative national hymns for real and imaginary countries; X for Xtra, audio works composed at distance through a process of crossed interferences. Each reprint, accompanied with old and new texts, contemplates a digital remastering of the original works with the addition of remixes, remakes or new compositions created in concordance with the peculiar and distinctive "modular" approach of TRAX.
CD1 "Notterossa" is the full length orginal tape edited by V. Baroni & D. Ciulini.
CD2 "Rednight" is a new creation by Giancula Becuzzi, assembled in 2006 at KXLab.
**********
Closing Track: The Automatics Group
Our closing track of the night is usally a special bonus for all of those who have stayed with us throughout the evening. This edition's closer was the new release from The Automatics Group, out on Touch Records' subsidiary OR. The Automatics Group present auto 17, recordings of raw output from 49 configurations of an EMS VCS 3 synthesiser. Sides A and B are released on 12" vinyl with side C available digitally.
The VCS 3 was the first portable modular synthesiser commercially available. Renowned for its ability to produce wide-ranging electronic sound effects, it was sometimes considered problematic when producing melodic sounds due to the instability of its components. Over time, wear, tear and accumulations of oxide have exaggerated these instabilities, making the machines even less predictable.
The recordings in auto 17 are the result of incremental / violent changes to the modular configuration of the machine. Each configuration makes sound that repeats with some level of predictability. With no external intervention for the duration of each recording, patterns vary according to the physical intricacies of the machine – indeterminate fluctuations in voltage etc.
Recorded directly from the two independent outputs of the VCS 3, unusual modulation routing produces a variety of complex relationships between the left and right channels. Timbral, rhythmic and harmonic themes emerge, revealing unexpected properties of the machine.
The Automatics Group undertake projects investigating issues of control, representation, autonomy and formalism. Auto 17 was recorded by Theo Burt and Peter Worth at the Music Research Centre, York (with thanks).