Some 35 years later, this one-hit wonder has become somewhat of an elusive mystery. Sure, it's not hard to find…eBay usually has a copy up for five bucks. But inernet searches yield precious little information on this gem.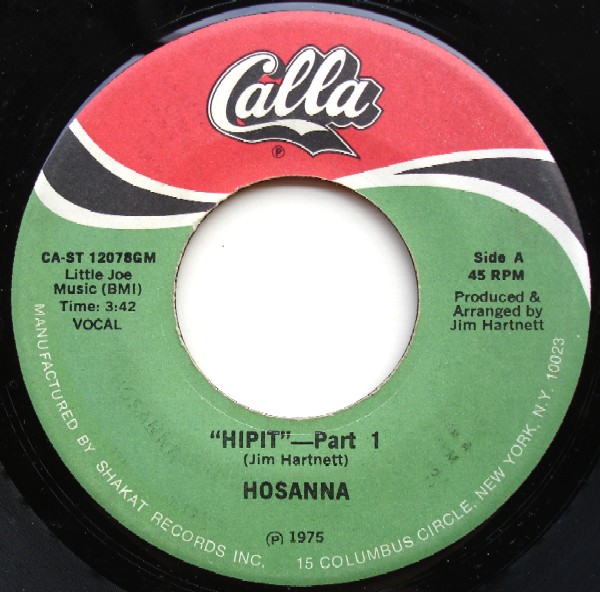 Audio clip: Adobe Flash Player (version 9 or above) is required to play this audio clip. Download the latest version here. You also need to have JavaScript enabled in your browser.
Even when this came out, it was pretty difficult to obtain. I just remember one of my friends saying they saw it at the local disco record shop in Brooklyn (Wiz!) so I ran and grabbed a copy. They used to play it at the 2001 Odyssey. So much so that this *should* have been part of the Saturday Night Fever soundtrack. Damn those Bee Gees!! Anyway, that's all I can tell you about this.

Feel free to add comments if you can give us some more info…
The label, Calla Records, on the other hand, is legend. Calla was a small, New York City-based independent black owned Soul record label run by Nate McCalla and active c. 1965 to 1977. It defined New York soul in the sixties, and artists who recorded for the label included J.J. Jackson, The Sand Pebbles, Little Jerry Williams (aka Swamp Dogg), Jean Wells, The Emotions, The Fuzz, Lonnie Youngblood, The Persuaders, and Geraldine Hunt among others. Part of Roulette Records, they were distributed by Shakat Records, then later by CBS.