This particular podcast has involved the most planning of any that I've done until now. I think this is because this particular label offers an unprecedentedly diverse catalog, and picking represenative tracks proved to be a daunting task. From the urgent, spasmodic and absolutely stunning post-artpunk of Skill 7 Stamina 12 to the naked ramblings of Bob Parks to the Film Noir soundtracks of Dan Fox to the stretching freeform of Advanced Sportswear to the violent poetics of Emily Wardill and all of the one-off tracks on the Remove Celebrity Centre compilaton, Junior Aspirin Records has made the task of cleanly classifying it all but impossible and of making an accurate representation not much easier.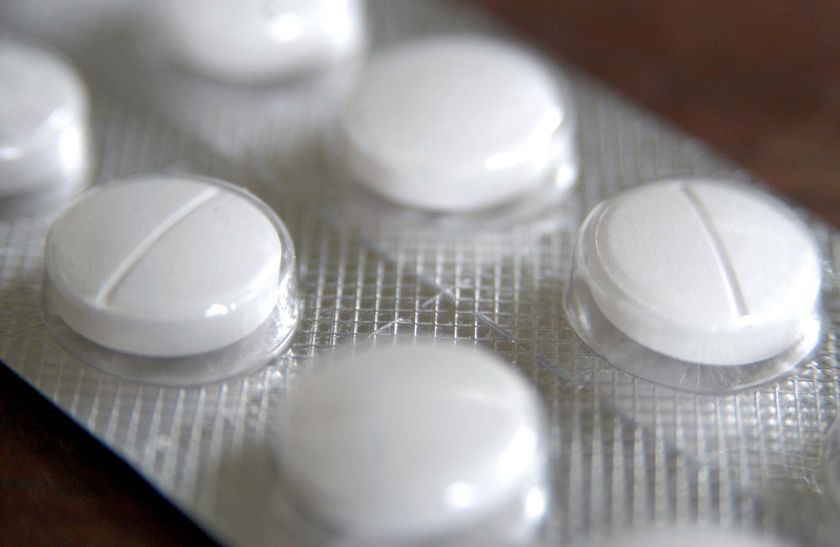 By now, the memory of how I first encountered Junior Aspirin is lost in the gluttonous haze of having consumed the entirety of the label's output. But I do remember being so impressed with what I heard that I immediately wrote to the label hoping to hear more. What you will hear when you click the arrow below results from six months of conversations between Andy, co-founder of Junior Aspirin, and myself.
In addition to this podcast, be sure to check out the 4 Junior Aspirin videos above.
And finally, be sure to keep up with Junior Aspirin by subscribing to their news and podcasts.
Audio clip: Adobe Flash Player (version 9 or above) is required to play this audio clip. Download the latest version here. You also need to have JavaScript enabled in your browser.
The list of tracks, in order of appearance, is included below. For images, links and more detailed information, scroll down and click "Read More!"
The Rebel – Soar Throat
Bob Parks – Chair
Advanced Sportswear – Mirror Script Floating Ghost
Dan Fox – Buffoon Mutaton
Emily Wardill – A Lake of Blood
Skill 7 Stamina 12 – Platform
Socrates That Practices Music – Spritza Boy
Bob Parks – South Central
Mysterius Horse – Mysterius Horse
Same Things – Toothache
God In Hackney – God In Hackney/Nasal Sex Joke
Skill 7 Stamina 12 – Robotics With Strings
The Rebel – Billy Mackenzie, I Wish He Were Still Alive!
Bob Parks – Spiritual/Chair (reprise)
Jukebox Heart Surprise Guest Cameo Appearance
Andy's Jukebox Heart ID. (Thanks Andy!)
Images, links and more info below the cut.
Not subscribed to Jukebox Heart yet? You should! It's Easy and It's FREE! But until you're ready, you can download this podcast here. Jukebox Heart is also on Facebook and MySpace.
The Rebel – Soar, Throat!
(Mouthwatering Claustrophobic Changes, ASP012 Limited Edition LP, 2008)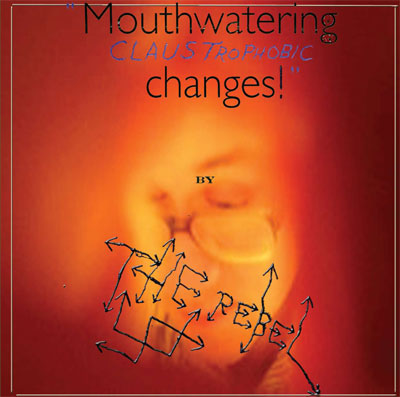 The first thing you see when you arrive at the Rebel's website is an admonition to Stop, Turn Around, and Walk The Wrong Way. And so, ever the pranksters, the website yields no indication that the Rebel is a musician, and a prolific one at that. With no less than 4 full lengths, including a new one about to come out on Junior Aspirin, it's always something. If it's not one thing, its another. The Rebel spits satire at us – visually, musically and lyrically, at every turn. Their key branding element, a quasi-swastika (Quastika?) adorns every jacket and arrests you almost immediately. Then, immediately upon starting this LP, they poke fun at Kraftwerk, and next, they leave you wondering exactly how serious they are in their plaintive ballad about Billy MacKenzie, late frontman for The Associates. Always fun, but you'd better not piss them off or you might find yourself immortalized on one of their records. It's only funny until someone gets hurt… *wink*
**********
Bob Parks – Chair
(The R&B Feeling, ASP015 LP 2009)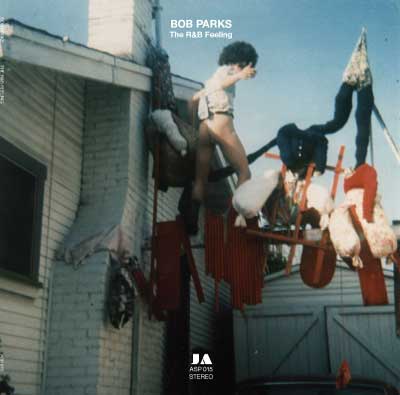 This is both an outstanding contemporary gem and a nostalgic review of underground/freeform FM radio of the 1960s and 70s. Whenever Mr. Parks attempts something even close to a straight-ahead legitimate pop-song, he can barely contain himself and the under-boiling strain is captured in these recordings at the moment just before the manhole covers explode from the street. At various points in this podcast, we capture his spritual experiments coupled with snippets of preachers and whatnaut. Kudos to Junior Aspirin for seeing the genius in this and bringing it to the rest of us. Bob's career is extensive, and his work has contacted many other performance artists who may be more familiar in their notoriety, as described in the press clip below:
Bob Parks' eclectic career stretches back almost 40 years and has its roots in the experimental performance art of the 1960s and early 1970s. Bob moved from the UK to Watts, South Central Los Angeles in 1972 and joined the black Pentecostal church COGIC (in order "to discover the roots of R+B") at the same time as developing experimental performance work with artist John Duncan (later notorious for a work in which he had sex with a corpse). His years in LA included a three-month phase during which he only wore a jock strap, and a period enrolled at the Lee Strasberg acting school which led to a walk-on role in Martin Scorcese's 1977 film 'New York New York'. During this time, Bob formed the performance group 'Bignose', staging confrontational performances in LA punk clubs such as The Masque, twice appearing on Chuck Barris' The Gong Show on national TV. His psychotic, polyphonic brilliance and productivity in the face of obscurity is reminiscent of 'outsider' artists and musicians such as Henry Flynt, Daniel Johnston and Henry Darger. Bob's work is profoundly celebratory, filtered through his love of rhythm and blues (a term used by his friend Johnny Otis) and includes poetry, photo-realist portrait paintings, music, video and installation works as well as site-specific performances. The R+B Feeling is an album of raw, psychedelic gospel featuring period recordings made with the gospel community in Watts, LA and Bob's own, unique brand of low-fi songwriting. Limited – 500 copies with gatefold LP, interview and free DOWNLOAD with MP3s, bonus track and 2 MP4 video clips – Bob Parks performing on 'The Gong Show', American TV in 1978 and Bob Parks' at COGIC, South Central Los Angeles, 2005.
**********
Advanced Sportswear – Mirror Script Floating Ghost
(Advanced Sportswear, ASP018 Limited Edition CD, 2010)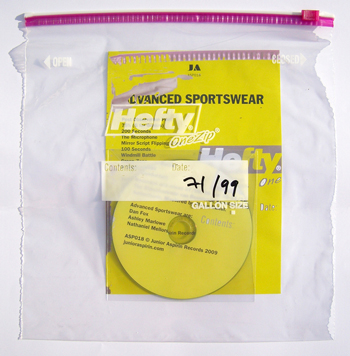 With the departure of Maaike Schoorel, Skill 7 Stamina 12 (see below) became Advanced Sportswear. So far, their only proper release is a severely limited CD (99 copies), followed by a track on a recent Wire Tapper compilation. (The Wire magazine's periodic showcase of new music appears on CD sporadically as an attachment to the magazine.)
Where Skill 7 Stamina 12 greatly exploited and redefined "art-punk", it was evident by the time "Skill 7 Stamina Dead" came out that the format began to bore them. In that final LP, they were really stretching out in a variety of directions, adding improvisational elements to the mix and growing beyond the 3 minute limit of the pop-song. Even the packaging suggests an urgent need to break free of boundaries and hard formats, the jewel case or digipack options being laid waste in favor of an oversized free-flowing transparent ziplock bag with a smaller soft paper insert where both insert and disc are allowed to move freely within the larger confines of the bag.
The musicianship is clearly superior, and my particular fondness for drums has had me captivated by the drumming in both S7S12 and Advanced Sportswear. Very much looking forward to more from this lineup.
**********
Dan Fox – Buffoon Mutaton
(Easy Sneezing At The Century, ASP017 Free Download Full Length, 2009)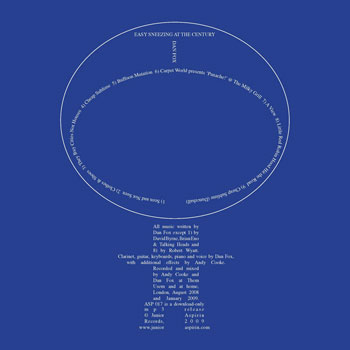 Solo work from another member of Skill 7 Stamina 12 and Advanced Sportswear, this beautiful music is fitting for the live accompaniment of Silent Films. Yeah, I'm thinking either Man With A Movie Camera (like, who *isn't* composing a soundtrack for that masterpiece these days?) or for the more recently restored Pandora's Box. It would be equally compelling as background music in Film Noir. Perhaps you think I'm making pedestrian references? Well, it wasn't long after his pioneering work with SPK that Graemme Revell was making hit soundtracks, either…
This album is available as a free download only, from the Junior Aspirin website.
**********
Emily Wardill – A Lake of Blood (preyed upon by evil angels)
(Various Artists – Remove Celebrity Centre, ASP008 CD, 2006)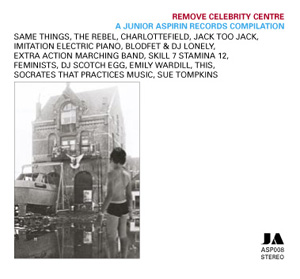 I have a personal fondness for compilations, and this is an immediate classic. All the regulars are here, Skill 7 Stamina 12, Socrates That Practices Music, Same Things, The Rebel. But there is lots of ground broken by artists who appear on this compilation and nowhere else in the Junior Aspirin roster. Emily Wardill is one of those artists, and appears with a stunning track, included here. If you can only buy one Junior Aspirin release, well, you're fucked; throw darts at the catalog, and hope one will land on this…
**********
Skill 7 Stamina 12 – Platform
(Robotics With Strings, ASP003 CD, 2004)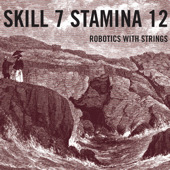 This is the band that had me jumping up and down screaming. Song after song…the band just *gets* it. Kind of a hybrid of the earliest Nightingales and The Ex/Dog Faced Hermans, updated for now, the band's astonishing debut CD collects the tracks from the first two singles and adds six new tracks. How can you not love a band that has written a song entitled "AMY WINEHOUSE'S LACK OF PERSONAL HYGIENE"? Stiff, strict rhythms, oblique guitar, timeless time-signature freak-outs…and so much better than "math" that the term thrust upon them of "post-math" is just lazy-ass stupid. And oh, those drums. It is rumored that drummer Ashley Marlowe was once spanked live on stage by Peter Sotos during (as part of…?) a Whitehouse performance. Oh, my… so now, of course, I'd kill for an autographed pair of his shredded, splintered drum sticks.
We are now eight years beyond the release of the first single. The band is now defunct. We really need at least three post-mortem lost-album releases and a tribute CD. I'm only sad that I didn't turn on to this band until they were no more… *sigh* In any case, it's going to be tough to displace this band from my list of favorites…
**********
Soctrates That Practices Music – Spritza Boy
(Split LP with Skill 7 Stamina 12, ASP007 LP, 2005)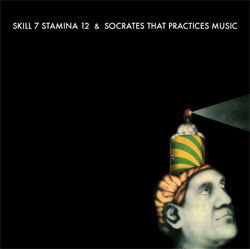 Socrates That Practices Music was formed in 2002 by Andy Cooke and Steven France. Based in London, they recorded their first EP, a split 12″ with Skill 7 Stamina 12, in 2004, which comprised the tracks Spritza Boy, featured here, and Bobby Tracey, the latter a peon to a young boy in a restless afterlife. They have been compared to Bauhaus, A Certain Ratio and early New Order, although their most recent work demonstrates a move towards a more experimental and industrial sound. And, really, as cool as early Factory comparisons are, they are somewhat tiresome by now; the STPM work is a bit more subtle and complex, and as such, I'm thinking they are closer to the early Rough Trade and Cherry Red Records sound. The current lineup is Andy Cooke (Vocals, Bass, Keyboards), Alex Ellerington (Drums, Percussion), Jared Fisher (formerly of Norwegian Lady) (Guitars, Harmonica, Keyboards) and Grigoris Leontiades (Guitars, Keyboards, Bass).
**********
Bob Parks – South Central
(The R&B Feeling, ASP015 LP 2009)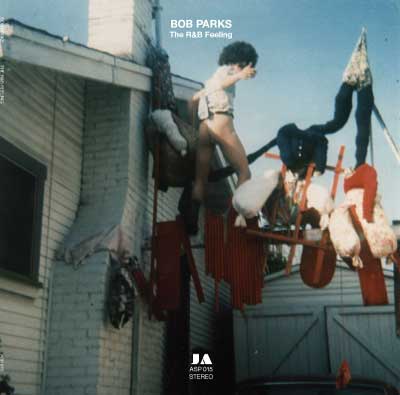 Bob's work is punctuating this mix. I am really hoping he continues his audio artwork and that this is not a one-off project.
**********
Mysterius Horse – Mysterius Horse
(Mysterius Horse, ASP010 Limited Edition CDR, 2007)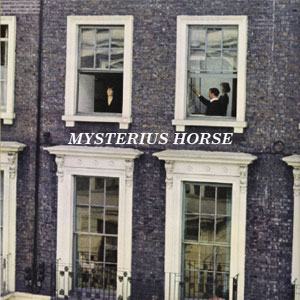 There are a handful of physical copies of JA releases that were pressed in quantities so limited that the few of us who have them could ban together and deny their existence. We will then become a secret society and pass judgment on the remainder of you have-nots, all comfy in our superiority and record collector snobbery. Of course, that was how it was back in the day before you could download your copy and make your own CDR, copy the artwork and say you had one of the original 25. And who would know? This is Dan and Nathaniel from Skill 7 Stamina 12. Seriously fucked up.
**********
Same Things – Toothache
(Various Artists, ASP014 Limited LP, 2009)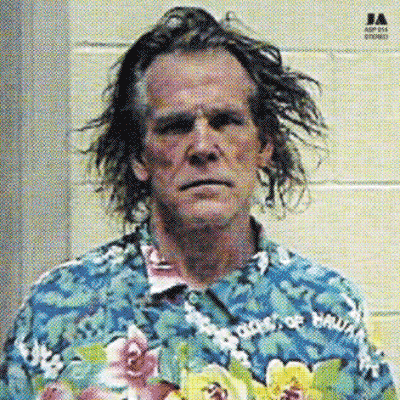 As with all scenes of this magnitude, the lineage of the local bands is complex and incestuous. The lineup of this band includes S7S12 drummer Ashley Marlowe as well as DJ Scotch Egg and Sam Dook of The Go! Team fame.
**********
God In Hackney – God In Hackney/Nasal Sex Joke
(God In Hackney, Limited Edition Lathe Cut EP, 2009)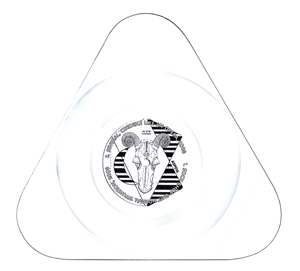 This is taken from the strictly limited lathe cut EP, and we all got a big laugh out of the Nasal Sex Joke. JA is promising a digital download soon, so sit tight for the other two tracks on the EP. This is the work of Andy Cooke, also of Socrates That Practices Muisc, and Nathaniel Mellors, who is also involved in Advanced Sportswear, Cartridge Family, Conemelt, Faderflippers, The Floating Bloke, Leg Action, Mysterius Horse, The Secret Order, Skill 7 Stamina 12, and Toilet. Spoken bits, punctuated by musical motifs; think Bruce Gilbert's The Shivering Man in Lo-Def…
**********
Skill 7 Stamina 12 – Robotics With Strings
(Robotics With Strings, ASP003 CD, 2004)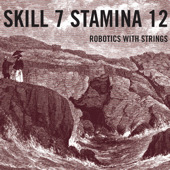 Another track from the band's heavenly debut.
**********
The Rebel – Billy Mackenzie, I Wish He Were Still Alive!
(Mouthwatering Claustrophobic Changes, ASP012 Limited Edition LP, 2008)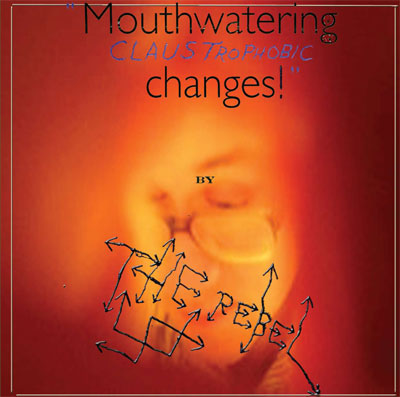 More fun from The Rebel. Wait until you here what they have in store for us next…
**********
Bob Parks – Spiritual/Chair (reprise)
(The R&B Feeling, ASP015 LP 2009)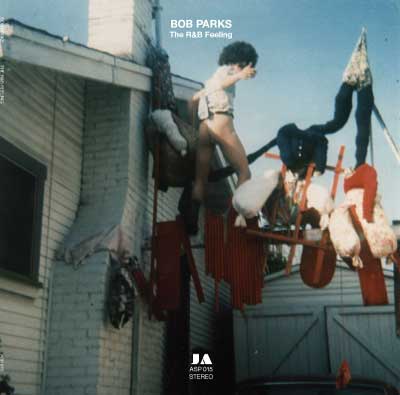 Imagine what it must be like to believe in a God…
**********
Jukebox Heart Surprise Guest Cameo Appearance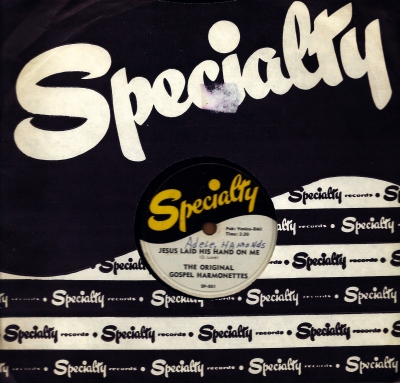 I couldn't resist adding this non-Junior Aspirin thing into the mix. It just fits so well. An old gospel 78 from the LA based label that gave us Little Richard, Larry Williams an launched the careers of Lloyd Price, Sam Cooke and, *gulp* Sonny Bono? Yes, it's true… Dorothy Love Coates delivers this scorching witness. Amen.