"Disco Sucks!" That was the secondary slogan of the streets. It was the common battle cry of my old Brooklyn neighborhood, a cry which separated all of us into a new generation of Sharks and Jets. Mods and Rockers. Us. Them. Just how long would it be till we were ordinary men? Disco at first seemed one possible alternative to bourgeois corporate rock, despite the fact that there were plenty of arcane options yet to be discovered. Disco was easy and ubiquitous, and until punk came along and changed everything, Disco reigned supreme.
And while disco marched on long after my interests were captivated elsewhere, it was certainly a plastic-fantastic couple of years. This new category on Jukebox Heart celebrates disco, as seen through the eyes of a 16 year old. You either loved it or hated it, there was no room for ambiguity, and certainly no room for overlap. The fence was a veritable continental divide…
So we start off with a legendary Disco 12″ 45 – the genre introduced the format – from 1976. Ja Kki, aka Johnny Melfi, and "Sun… Sun… Sun…"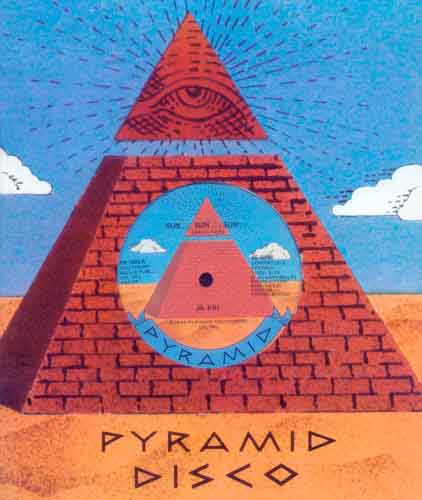 Audio clip: Adobe Flash Player (version 9 or above) is required to play this audio clip. Download the latest version here. You also need to have JavaScript enabled in your browser.
This track is famous for it's cut-up mixes…snippets that seemed destined for b-sides of 45s or foreign presses. The segment segues can only be described in modern terms as "train wrecks" but for some reason, they worked together and provided a compelling listen that drew people to the dancefloor in droves. Johnny Melfi also wrote other disco-era hits such as Cameo's "Find My Way".