Jukebox Heart 017: The Death of Human Speech
73:48 | 67.5 MB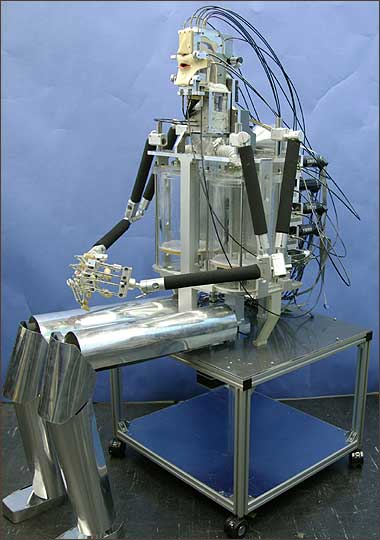 "The way the WT-4 robot speaks is similar that of the human species of generations ago, before speech was supplanted by modern and more efficient means of communications such as text messaging and internet chat: air expressed from the lungs vibrates the vocal chords, while changes in the shape or position of the tongue, lips, and teeth form the vowel and consonant sounds."
If you've been paying attention, you have noticed that every time Jukebox Heart issues a new full-length podcast, the mysterious, often lugubrious titles are linked in some way to the audio contents of the podcast. Often, a common thread based on that link weaves its way through the entire mix, sometimes obviously, but more often than not, not. As I was selecting tracks for The Death of Human Speech, myself shut off from the interactions of human speech by the virtue of my iPod earbuds, the truth of the title became apparent to me when my son, who was back in town for Spring Break, sent me a text message, asking me when "Wen dinr?" I was in the kitchen preparing a Mediterranean feast of Avgolemono, Kibbeh on a bed of Tabouleh, and Zucchini with Lupini Beans. I texted back "~5". Where was he? Ten feet away from me in the living room. The Death of Human Speech, then, anticipates the collapse of language as we know it, and examines the role of speech in music, through its absence, through ironic misrepresentation, through its symbolism in the use of foreign, fabricated and distorted languages, through morphology and the fragmented meaning of detached, repeated phrases, and through, of course, basic speech itself. On the heels of the Death of Print, could Human Speech be far behind?
Audio clip: Adobe Flash Player (version 9 or above) is required to play this audio clip. Download the latest version here. You also need to have JavaScript enabled in your browser.
Click the arrow above to listen!
Here is the playlist for Jukebox Heart 017: The Death of Human Speech.
Explosions in the Sky – So Long, Lonesome
Electric Birds – Stem
Toys for the Revolution – Dance with the Devil
Cranes – Everywhere (Live)
Melanie – Psychotherapy
John Otway – Mine Tonight
Rachel's – Last Things
Big City Orchestra – My Pussy
Thrones – Django
Orion Rigel Dommisse – Alice and Sarah
Trevor Wishart – Beach Double
Quentin Crisp – Stop The Music For A Minute
Antelope – Dead Eye
Crack We ARE Rock – Black Horse Rise
Mirah – Pollen (Pee Pollen mix by Lucky Dragons)
Ted Milton – In Your World
Voices of Kwahn – Undesire/Burnt Mound
Nine Horses – Wonderful World (Burnt Friedman Remix)
Amanda Ambrose – The House of The Rising Sun
Images, links and more info below the cut.
Not subscribed to Jukebox Heart yet? You should! But until you're ready, you can download this podcast here. Jukebox Heart is also on Facebook and MySpace.
Explosions in the Sky – So Long, Lonesome
(All of a Sudden I Miss Eveyone, Temporary Residence Limited Double CD, 2007)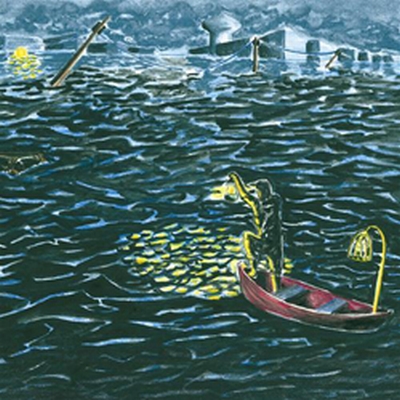 This album was recorded in the woods of Minnesota, just outside the town of Cannon Falls. "We recorded for ten days and we slept and ate and watched movies in a house about 100 yards away from the recording studio. It was a great place to make an album. Here are a few of the key ingredients: Dilapidated swimming pool which held no water, a dangerous bonfire fueled by lighter fluid and tended by inexperienced outdoorsmen, a babbling brook, Trailer Park Boys seasons 1 – 5 (and the Christmas special), two hammocks, trails into the forest, wild turkeys, torrential downpours, elaborate breakfasts, the best backporch in the world, a dangerous snake on the loose inside the house, a trip to the Mall of America, a ghost, and a ride on a rollercoaster."
**************
Electric Birds – Stem
(Strata Frames, U-Cover, CD 2001)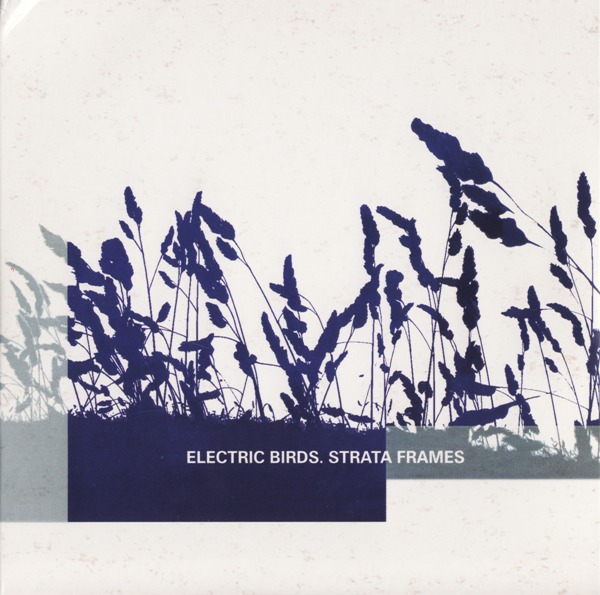 Electric Birds is the solo project for Mike Martinez, co-owner of the Deluxe record label since 1995. The imprint has accumulated a diverse roster of quality releases by the likes of Matmos (whom Martinez has collaborated with), Disc, Blectum from Blechdom, and Satisfact. Martinez' early bands included John Henry West and Cars Get Crushed; the latter released full-lengths on the Goldenrod and Mod Lang labels. In 2000, he released his Electric Birds debut, an excellent album that combined computer processing with more conventional instrumentation and included production contributions from Matmos. After Martinez' second release, 2001's Panorama, and the EP's collection Strata Frames (for Belgium's U-Cover, from which this track was culled), he signed Electric Birds to Mille Plateaux, the premiere European label for experimental techno. The first full length release for the label, Gradations, appeared in April of 2002.
**************
Toys for the Revolution – Dance with the Devil
(…Beyond the Horizon, Electrobeat CD, 1994)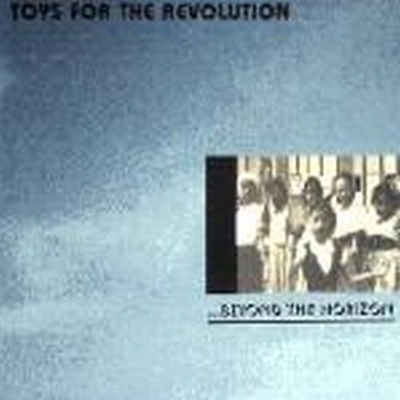 A geat cut-out bin find, there is virtually no information around for this band.
**************
Cranes – Everywhere
(Live In Italy, Dadaphonic CD, 2003)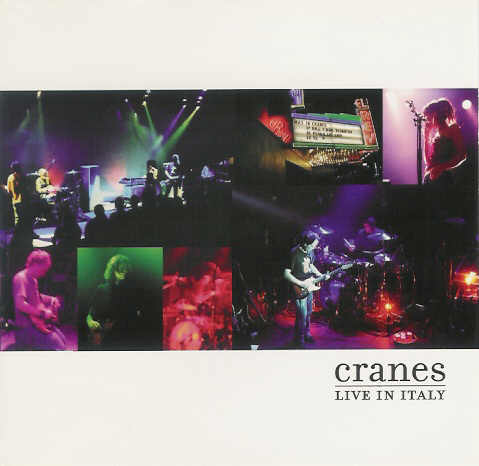 Despite this album's title, it was actually recorded all across Europe and the United Kingdom, in Pordenone, Rome, Ancona, Amsterdam, Vienna and the Cranes' home base of Portsmouth during their 2002 tour. Live albums usually disappoint for one of two reasons: either the band sounds nothing like it does in the studio (rich production is replaced by thin live arrangements and dodgier singing) or the band sounds exactly like it does in the studio, making you wonder why you spent the fifteen bucks on an album that sounds just like all the other ones you've already spent fifteen bucks on. Fans of the Cranes, though, should be perfectly happy with Live in Italy, because it splits the difference nicely between those two tendencies and showcases the ethereal instrumental sound and almost creepily girlish voice of singer Alison Shaw to such fine effect. The Cranes sound is one that adapts very nicely to the limitations of live instrumentation — Jim Shaw's guitars are soft and spare, as is Alison Shaw's voice, and the touring sidemen offer just enough wispy texture to keep things from floating away entirely. The result, especially nice on songs like "Cloudless" and the slightly more muscular "Adrift," is both moody and gently exalted.
**************
Melanie – Psychotherapy
(Four Sides of Melanie, Buddah 2-LP, 1972)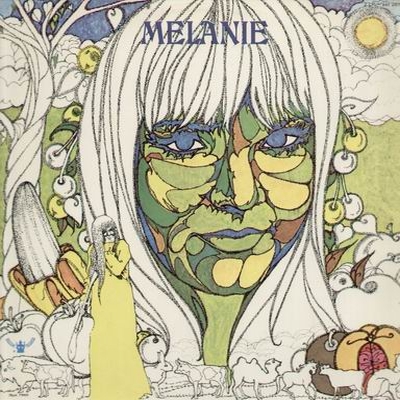 The Four Sides of Melanie, originally issued in 1972, is one of the most charming albums ever. My own copy is well worn and tattered to the point of being barely able to fit it back togeher once I open it to take a record out. The original US version was ingeniously conceived with a package that out-folded into a cube – leading one to wonder why this wasn't a 3-LP set entitled The Six Sides of Melanie, but almost 40 years later, that is somewhat of a moot point.
The first side of Melanie portrays her in the formative years of her career. These sensitive songs were taken mostly from her first album and present personal insights into a complex performer. Side 2 is the commercial side of Melanie…Melanie, finding the success she needed to reach the public in her unique way. On side 3, Melanie provides her own very personal interpretations of her favourite songs and songwriters. And side 4, from which "Psychotherapy" is culled, perhaps this side should be called "Melanie In Wonderland." It shows her imagination, yet below the surface they continue to reflect her serious concern about all forms of life in her world, through her unique sense of humor.
**************
John Otway – Mine Tonight
(Various Artists – Miniatures, Pipe Records LP, 1980)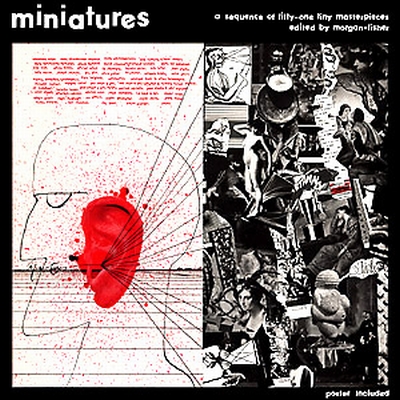 An eccentric British performer who arrived on the heels of punk in the UK, he has long been associated with the fringe, and has recorded for labels such as Stiff, Cherry Red and, (wot?) Polydor. This track, the luscious Mine Tonight is culled from the classic compilation, Miniatures, along with several others from that fabulous record.
**************
Rachel's – Last Things
(Systems/Layers, Quaterstick CD, 2003)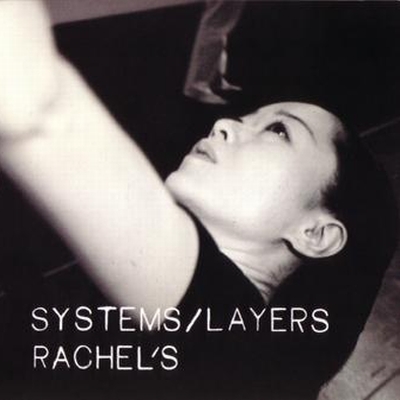 Although the avant-chamber trio Rachel's did not fully emerge until after the breakup of the seminal Louisville indie group Rodan, the trio's origins dated back to 1989, when guitarist and bassist Jason Noble first met violinist and Juilliard alumnus Christian Fredericksen on a Baltimore trolley. After the duo composed a 1991 Christmas tape dubbed "Rachel's Halo," they parted ways while Noble tenured in Rodan; upon reuniting in 1994, they formed Rachel's, named after Noble's Toyota Corolla and not after the group's third member, pianist Rachel Grimes. In 1995, the group debuted with Handwriting, a dark fusion of classical and experimental sounds influenced by film music; a year later, Rachel's returned with two separate releases, Music for Egon Schiele (composed by Grimes for a theatrical dance production based on the life of the famed Austrian painter) and The Sea and the Bells (which featured an orchestra employing over a dozen musicians). Selenography followed in 1999, and in the spring of 2000 the group resurfaced with Full on Night, a collaboration with Matmos. Three years later, they hooked up with the New York theater collective, SITI Company for the Systems/Layers release.
Their fifth release is a collaborative dance/theater piece with the New York ensemble Siti Company. The predominantly instrumental Systems/Layers follows eight characters through one day of their lives in the city, relying on urban field recordings and the distinctive subway chamber music of the group to tell these stories. The melancholy strings and plaintive piano on the beautiful "Water From the Same Source" weep with a reverence for their subject that permeates the record as a whole. These mini-films feel like rainy mornings, and the listener can almost smell the diner coffee while hurrying through pockets of cigarette smoke and bakery truck exhaust. The quietly frantic "Arterial" descends into a swirl of spoken billboard ads before replacing its frenzied piano with cellos on the taut "even/odd." Carousels and ice cream trucks provide the backdrop for curbside greetings, and buzzing electrical poles warm pigeons outside the day shelter as the band nears the end of the workday. Imaginary credits roll as the solo piano album closer "NY Snow Globe" gently unlocks the front door of your apartment, leaving a trail of footprints that beg to be retraced. Like David Byrne's underrated orchestral epic The Forest or Philip Glass' Koyaanisqatsi, Systems/Layers is cerebral and human, transporting you without insulting your intelligence.
**************
Big City Orchestra – My Pussy
(The Consumer, Commercial Failure CD, 1995)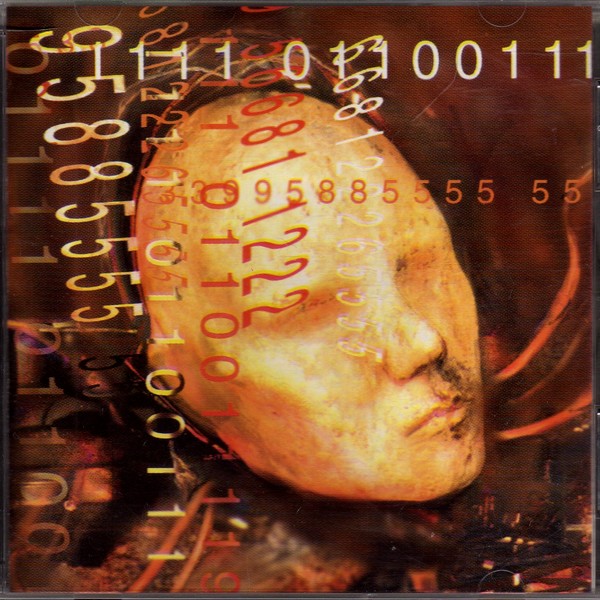 One of the most idiosyncratic and original groups of the past two decades, BCO is not your standard Orchestra. Situated in the greater San Francisco Bay Area, the band has released an enormous catalog of recorded material over the past two decades. Formed in the late 1970's the ensemble continues to maintain a free-flowing roster of artists from around the world that collaborate on specific projects. Categorizing the Orchestra into any given genre can be a task, as releases continue to surprise even the most devout listener. There is never any way to precisely classify the next BCO release. An album of authentic sea-shanties? A wall of noise? A shimmering downpour of lullabies whispered to the wind? A humorous or thought-provoking album of Sound Collages? Vocal excursions set to make Rod McKuen blush? We press play, leaning forward with slight apprehension. We await the first wave of blissful deception. We are perpetually rewarded. And our pussy is lost…
**************
Thrones – Django
(Sperm Whale, Kill Rock Stars CD, 2000)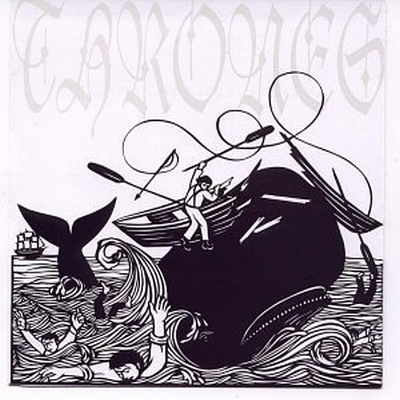 Seriously, a heavy, thick and scary record. This album is so balls out massive at points that you can't help but wonder what could have been had Joe Preston gotten along better with his fomer band, the Melvins. or you might agree that getting kicked out of that band might have been the best thing for him – and for us. I selected Django for this edition of Jukebox Heart becas it has all these characteristics but is just so over the top beautiful it just begged to be chosen.
**************
Orion Rigel Dommisse – Alice and Sarah
(What I Want From You Is Sweet, Language of Stone CD, 2007)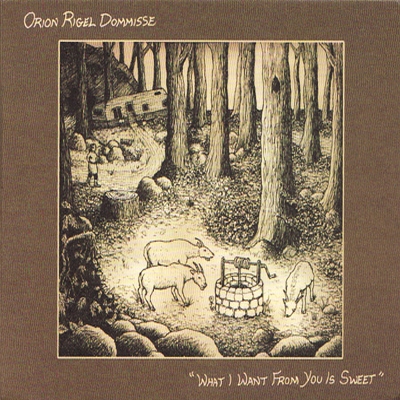 Baltimore-based singer/songwriter Orion Rigel Dommisse utilizes her talents on piano, synthesizer, cello, and harmonium to craft spare, haunting folk songs in the vein of Joanna Newsom, Josephine Foster, and Rio en Medio. The Virginia native released her debut album, What I Want from You Is Sweet, on the Language of Stone label (distributed by indie giant Drag City) on September 25, 2007.
The debut album by singer/songwriter Orion Rigel Dommisse is an unusual singer/songwriter disc, poised somewhere between classical music and art song, with some folky elements as well. Its prime audience will probably be indie rock listeners, but in some senses there's little rock on the record, as there's almost nothing in the way of guitar and absolutely no bass or drums. Instead, the arrangements emphasize chamber music-like strings and the multi-instrumental talents of Dommisse, who alone plays electric cello, Wurlitzer electric piano, omnichord, vibraphone, and synths. The songs are pensive, somewhat dark, and delicate, and while this isn't exactly goth, references to death in no less than four of the ten song titles certainly add to the somber and cloudy atmosphere. It's a bit like hearing a musical theater piece dedicated to an isolated Central European community overrun by loss and melancholy. For some listeners, Dommisse's quite high and wavering voice might be a weak link, though fans of the likes of Joanna Newsom and even perhaps Melanie *wink* might well view its idiosyncrasy as an asset.
**************
Trevor Wishart – Beach Double
(Various Artists – Miniatures, Pipe Records LP, 1980
Trevor Wishart has been very active, since the early 1970s in the area of electro-acoustic music (first with tape manipulation, later with computer pieces) and musical theatre pieces. In 1973 he did his doctorate dissertation in music composition at the University of York. Since the mid 70s he has been doing systematic research into various vocal-speech figures and the possibilities for their noting, giving special emphasis to the computer technologies. He is the author of a many theoretical books on the issues of musical composition, philosophy and sociology. His theoretical and practical musical productions are presented in various international collections and journals, including the following ones: Computer Music Journal, (USA), Leonardo (USA), Contemporary Music Review (Great Britain) and others. Essentially, he's a genius with more credentials than I can name here. If you are a fan of avant gard music, and his name is new to you, you need to pay attention!
**************
Quentin Crisp – Stop The Music For A Minute
(Various Artists – Miniatures, Pipe Records LP, 1980
So much has already been said about Quentin Crisp, that I will simply let his spoken piece, another gem culled from the Miniatures compilation, speak for itself.
**************
Antelope – Dead Eye
(Reflector, Dischord CD, 2007)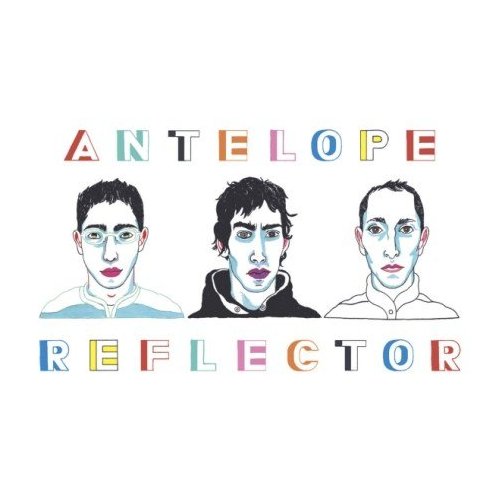 Formed in Washington, D.C., in 2001, Antelope gained a reputation through touring with Dischord mainstays such as Q and Not U, Black Eyes, Soccer Team, and Fugazi bassist Joe Lally. Over the first six years of their career, the band released a self-titled EP (a split venture with Dischord and their own Bug Records), a two-song EP (2004's Crowns/The Flock), and a full-length (2007's Reflector) on Dischord. Made up of Bee Elvy, Mike Andre, and Justin Moyer — alumni from bands such as Vertebrats and (arguably) semi-legendary El Guapo — Antelope became a mainstay in the Dischord family at the tail end of the first decade of the 21st century, and backed up their solid releases with both regional and full U.S. tours.
**************
Crack We ARE Rock – Black Horse Rise
(Cosmic Mind Flight, Tigerbeat6 CD, 2003)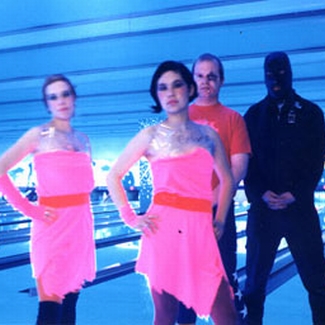 From the murky border between the urban jungle and the smoldering forests of Hades comes Crack: We Are Rock. Spawned as a cough syrup-fueled dream somewhere in the Midwest ca. 1995, founder King Riff brought his vision to San Francisco and performed under the Crack:WAR banner with a revolving cast of savants and sociopaths. Eventually teaming up with black metal poseur Obscuratron, the line-up solidified with the addition of L'Erin and Le Kim, sirens with a poetic vision who had fallen off the back of a caravan in a Satanic children's circus.
After touring the US and Japan, Crack:WAR dropped Silent Fantasy on an unsuspecting public. Combining electronics gone wrong with glue-sniffer schoolyard taunts and festering disco rhythms, Crack:WAR gave robo-chic the surrealist bathroom beatdown it savagely deserved.
Crack:WAR immersed themselves in their collective obsessions (specter-infested woods, fiendish horsemen, and New Age warfare) and now unleash a full-length fever dream-journey into a psychedelic future where rainbow-coated simians control the machines and bloodied unicorns sip wine with shrouded reptiles.
**************
Mirah – Pollen (Pee Pollen mix by Lucky Dragons)
(Joyride Remixes, K CD, 2006)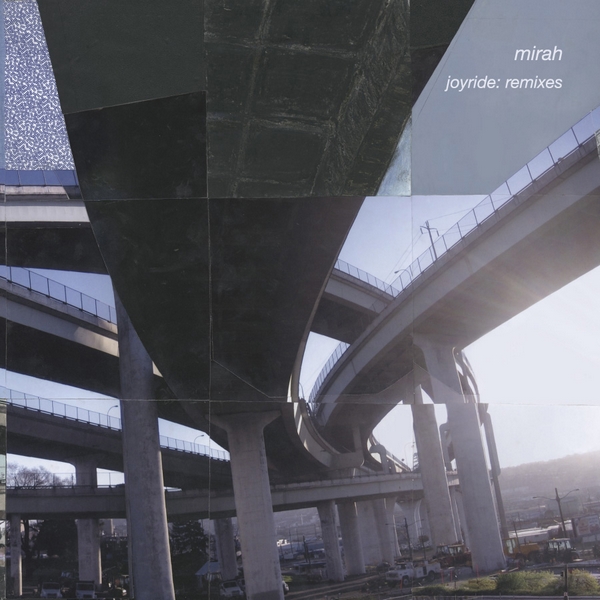 Mirah Yom Tov Zeitlyn has been at the heart of the vibrant Northwest independent music scene ever since her debut album 'You Think It's Like This But Really It's Like This'. A collection of her own 4-track recordings alongside collaborations with Phil Elverum of The Microphones/Mt. Eerie, the album became an instant classic. A follow-up to her first release, the stunning 'Advisory Committee' (2001) cemented Mirah's place in the alternative music canon. These albums were an exploration of the territories beyond lo-fi, aiming to transcend mere technical limitations and to push the boundaries of 'indie-rock' towards a more meaningful communicative goal. Phil Elverum's sound experiments collided with Mirah's striking lyrical poise and unabashed emotional honesty and the resulting mix proved quite evocative. 2003 saw the release of 'Songs from the Black Mountain Music Project,' the result of a self-imposed artists-in-seclusion collaboration with Brooklyn-based artist and musician Ginger Brooks Takahashi. Mirah began working with Lori Goldston and Kyle Hanson of Seattle's Black Cat Orchestra in 2003 and the release of a collection of cover songs followed. The album 'To All We Stretch the Open Arm' was conceived as an anti-war statement and included renditions of Leonard Cohen's 'Story of Isaac' and Kurt Weill's 'What Keeps Mankind Alive.' Mirah's third solo album 'C'mon Miracle' (2004) combined the ever-present youthful splendor of her earlier works with a more mature stylistic component which led many critics to hail it as her best work to date. A sonic expedition, Joyride: Remixes was released in 2006 and features dance remixes of tracks from Mirah's three solo efforts by the likes of The Blow, Guy Sigsworth, Mt. Eerie and Anna Oxygen. Next, in 2007, came another turn with Lori Goldston and Kyle Hanson who had since re-created themselves as Spectratone International. Share This Place: Stories and Observations was the culmination of this second collaboration. The insect-inspired extravaganza became a multi-media performance featuring stop motion animation by Britta Johnson and 12 songs based in part on the writings of the influential French scientist/poet Jean Henri Fabre. A dip into the past brought forth 2008's release of The Old Days Feeling, a collection of singles and previously unreleased rarities. In March of 2009 Mirah will unveil her new full length solo album, (a)spera.
**************
Ted Milton – In Your World
(Loopspool, Charhizma cd, 2000)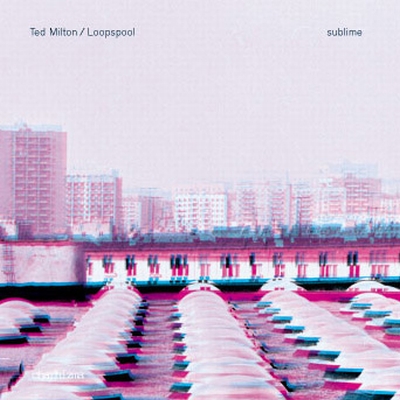 Inspirational and ground-breaking saxophonist who formed experimental mutant jazz band Blurt at the start of the 80s and who continues to this day to be their frontman.
Ted Milton (born 1943) is an English poet and musician, best known for leading the Blurt, an experimental jazz-rock group.
Milton grew up in Africa, Canada and Great Britain. He published some early poems in magazines like Paris Review. In 1969 his poetry was published in the anthology Children of Albion: Poetry of the Underground in Britain. In the mid-sixties he began performing as a puppeteer, participating in numerous international festivals and appearing on So It Goes, the TV show hosted by Tony Wilson. He contributed a short scene for Terry Gilliam's film Jabberwocky.
In Eric Clapton's autobiography he describes hanging out with Ted at Milton's girlfriend Clarissa's apartment often in the summer of 1965. "Ted was the most extraordinary man. A poet and a visionary…he was the first person I ever saw physically interpreting music…to enact it with his entire being, dancing and employing facial expressions to interpret what he was hearing. Watching him, I understood for the first time how you could really live music, how you could listen to it and completely make it come alive, so that it was part of your life. It was a real awakening."
In the late seventies he began to play alto-saxophone and founded the group Blurt. The first single "My Mother Was A friend Of An Enemy Of The People" was soon followed by the live album In Berlin (1981). Since then Blurt released more than twenty records. While living in Brussels in the mid-nineties, Milton started making book-objects with found materials. These were shown on several exhibitions and have been taken up in the Bibliothèque Nationale in Paris as well as in the British Library.
In 2000 he published the CD Sublime with Andreas Gerth (loopspool). In 2001 Ted Milton staged a hommage to the Russian author of the absurd Daniil Kharms: "In Kharm's Way", a mixture of music, puppeteering and spoken word, with the electronic musician Sam Britton. In 2007 he collaborates again with Sam Britton in the "ODES"-project; an overview of 25 years solo work outside of Blurt.
Milton now lives in Deptford, in the southeast of London.
**************
Voices of Kwahn – Undesire/Burnt Mound
(Colonist Dreamer, Swarffinger Records 7″ single, 18860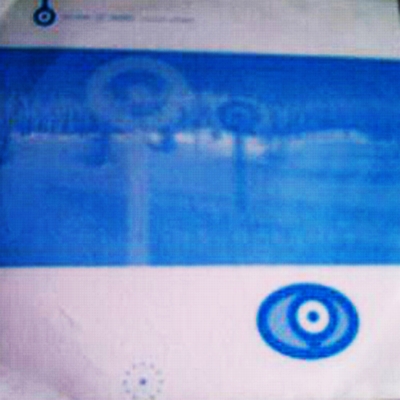 Voices Of Kwahn are American vocalist (and performance artist) Anna Homler and multi-instrumentalist Mark "Pylon King" Davies.
The single 'Colonist Dreamer' introduced their elegant fusion of quirky vocals and electronic/ethnic ambience. Originally, on 'Rebirth' (Max-Bilt, 1993), Nigel Butler was the keyboardist and the sound was a light patina of samples, dance beats, dub reverbs and vocal avantgarde (but Homler's contribution is minimal). Butler left, Davies absorbed ethnic influences and Homler's vocals became a staple of the dance/trance format (The Great Call, Silver Bowl) on 'Silver Bowl Transmission' (North South, 1996). 'Peninsular Enclosure' (Swarffinger, 1997) is less ethereal and, at times, almost industrial. Heavy on the samples and the percussions. The mini-album 'Operation Dismantled Sun' (Swarffinger, 1998) presents yet another version of Voices Of Kwahn, one that has left behind the ambient/new age leanings of the early albums (and Homler's vocals) and favors a harder, harsher, haunting approach.
**************
Nine Horses – Wonderful World
(Smadhisound, Money For All cd, 2006)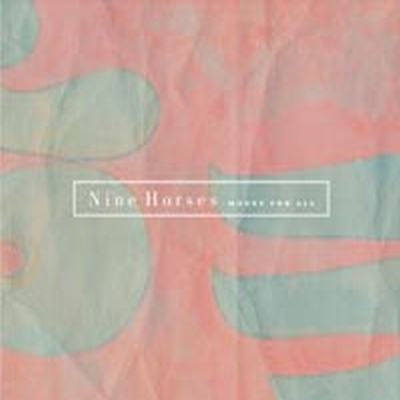 Bernd Friedmann, probably best known for his early 90's Nonplace Urban Field, works with brothers David Sylvian, of Japan fame and Steve Jansen to creat these glacial, tense, breathless and dense compositions. Just awesome.
**************
Amanda Ambrose – The House of the Rising Sun
(Amazing Amanda, RCA Victor LP, 1963)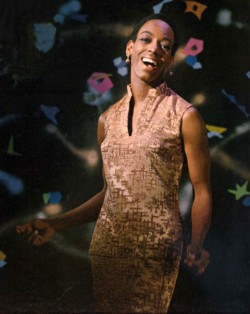 Amanda Ambrose defined a style of singing for an entire generation. Here she gives a version of the traditional song with an interpretation completely different than that of the version made famous in modern pop culture by Eirc Burdon and the Animals.