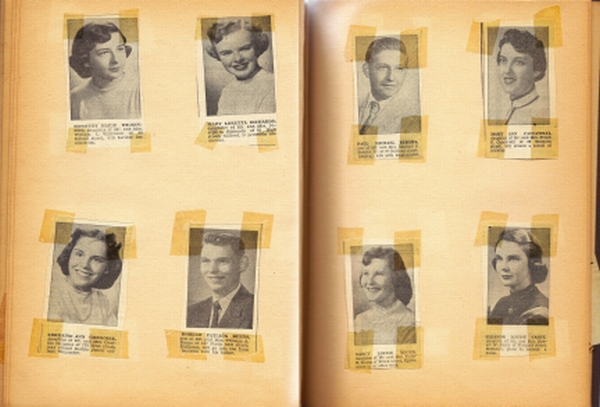 It's hard to believe it has been three months since the last dispatch of Jukebox Heart. Were this more than a one-man labor of love, that would probably be seen as inexcusable. Well, yes, it's inexcusable anyway. Mea culpa.
We are back with Jukebox Heart 16, "Do we Owe You A Living?" The answer to that becomes obvious as you wade your way through the 69 minutes of this latest Jukebox Heart installment. The three month hiatus has led to a rather large backlog of music that we will be getting to here in JBH. Have Patience.
Big adjustments have been at play. My son left home for college, and hopefully has been spreading the gospel according to Jukebox Heart all over campus. It's very strange not to have him around; it was always rewarding when I put some strange new sound on that would perk his ears up like a homing device. "What's this dad? It's cool." What he doesn't know is that when he was much younger, his completely unguarded reactions to whatever was on the stereo was sometimes the deciding factor of whether it was going to be included in my radio program on WZBC that week.
He will kill me for telling you this story, but his very first concert ever was Dead Can Dance, at the Berklee Performance Center, Boston, November 1990. Astute readers will say, "Wait. He wasn't even born yet!" That's fair. But he was seven months in utero at the time. Months later, after he was born, he was extremely colicky, sometimes screaming and crying for hours upon hours, and the only thing that soothed him was the music of Dead Can Dance, particularly the Aion album, which was played almost entirely at the concert he attended. Coincidence? Really? I don't think so. So in this sense, the music is in his blood, from an even earlier point in his life than in mine.
But back to the issue at hand. Do you believe in self actualization and autonomy? Are you responsible for paying enough attention to your circumstances to see that you must dance to a different tune, that of a global economy or tightening market? Are you responsible for paying enough attention to make sure that you can dance to that tune…even when it entails taking dancing lessons? And you need to pay for them yourself? Jukebox Heart provides the drumming. Billy Idol showed you how to dance with yourself. James Brown admonished you to get up offa that thing. And Jukebox Heart invites you to dance. Do We Owe You A Living? Of course we do, of course we do. Owe you a living? Of course we fucking do.
Download Jukebox Heart 016: Do We Owe You A Living?"
Click on the arrow below to play.
63.3 MB | 69:12
Audio clip: Adobe Flash Player (version 9 or above) is required to play this audio clip. Download the latest version here. You also need to have JavaScript enabled in your browser.
Below is the playlist for Jukebox Heart 016: Do We Owe You A Living? Podcast. See below the cut for images, links and information about each track.
Jatun – Young Crooks
(Self Titled, Other Electricities CD, 2007)
Lassigue Bendthaus – Velocity Life
(Matter, KK/Metropolis CD, 1991)
Pacific – Sad Song
(remix from Au Revoir Simone's Reverse Migration, Our Secret Records CD, 2008)
Deux – Game And Performance
(BIPPP, Everloving Records CD, 2008)
The Soft Pink Truth – Do They Owe Us A Living?
(Do You Want New Wave or Do You Want The Soft Pink Truth? Tigerbeat 6 CD, 2004)
Tristeza – Aeroaviones
(A Colores, Better Looking Records CD, 2005)
Shocking Pinks – This Aching Deal
(Self-Titled, DFA/Astralwerks CD, 2007)
Pistis – Maximum Entropy
(Bread and Circuses, Now Orange Records CD, 1999)
Ricci Rucker – Harder Than Hard, Softer Than Soft (The Line Between Yin And Yang)
(Fuga, Alpha Pup CD, 2005)
Peter Rehberg – ML3
(Work For GV 2004 – 2008, Mego CD, 2008)
Alias – Prelude To A Death Watch
(Resurgam, Anticon Records CD, 2008)
Ciann Zu – An Bad Dubh
(Take Penacilin Now! G7 Welcoming Committee Records CD, 2005)
Grace Braun – Could This Be The Moment
(I'm Your Girl, Dark Beloved Cloud 2xCD, 2002)
The Owls – Airplane
(Daughters and Suns, Magic Marker CD, 2007)
Atlas Sound – River Card
(Let The Blind Lead Those Who Can See But Cannot Feel, Kranky CD, 2008)
To Rococo Rot – Sol
(Hotel Morgen, Domino CD, 2004)
Bergheim 34 – New Ground
(Self Titled EP, First Love Records CD, 1998)
Sieg Uber Die Sonne – I Am Not A Sound
((-).(-)=(+), Multi Color Records CD, 2001)
*********************************
Jatun – Young Crooks
(Self Titled, Other Electricities CD, 2007)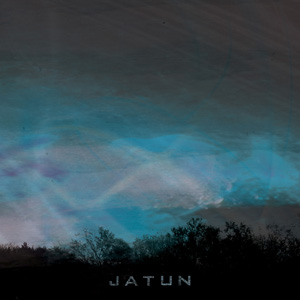 They formed Jatun in Portland OR in 2004 and worked on this debut release for over two years. Thy embarked on a process that would slowly form into a chaos of cables, circuits, ivory and alcohol. The first recorded Jatun song was "Ion Crush," which was featured in a Nike SB promo video for the Zoom Tre shoe and is also featured on the Signal Snowboards webpage. Their songs "Ghost and Grey" and "The Temptation of Joy" were used by Norwegian company Helly Hansen, accompanying snowboard and ski team imagery for an upcoming DVD release. Additionally the video clips are being used on the Helly Hansen website as a part of their HHTV program. Armed to the teeth with an arsenal of quality vintage gear and a penchant for capturing the resultant noises, they craft music thoroughly and thoughtfully. Lush, enveloping and hyper-textured, Jatun's songs blanket themselves around your ears and saturate your head with warm and intoxicating, orange-tinged tones.
*********************************
Lassigue Bendthaus – Velocity Life
(Matter, KK/Metropolis CD, 1991)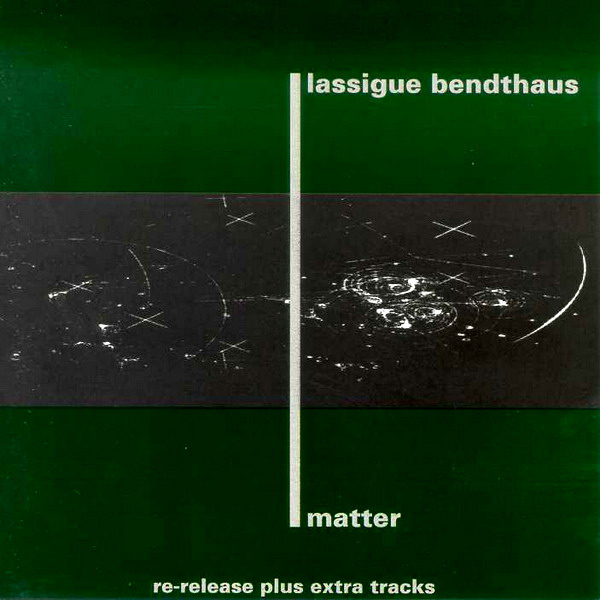 The brainiac is also known as: Almost Digital, Atom Heart, Atom™, Atomu Shinzo, BASS, Bitniks, The, Brown, Bund Deutscher Programmierer, CMYK, Coeur Atomique, D'Ammond, Disk Orchestra, The, Don Atom, DOS Tracks, Dots, Dr. Mueller, Dropshadow Disease, Erik Satin, Flextone, Fonosandwich, Geeez 'N' Gosh, i, Interactive Music, Lisa Carbon, Los Negritos, Los Sampler's, Machine Paisley, Midisport, Mono™, Naturalist, Real Intelligence, Roger Tubesound Ensemble, The, Schnittstelle, Señor Coconut, Semiacoustic Nature, Silver Sound, Slot, Soundfields, Stereonerds, The, Superficial Depth, Urban Primitivism, Uwe Schmidt, VSVN, Weird Shit, among what I am sure are others unbeknownst to me. This says more than I can muster up…
*********************************
Pacific – Sad Song
(remix from Au Revoir Simone's Reverse Migration, Our Secret Records CD, 2008)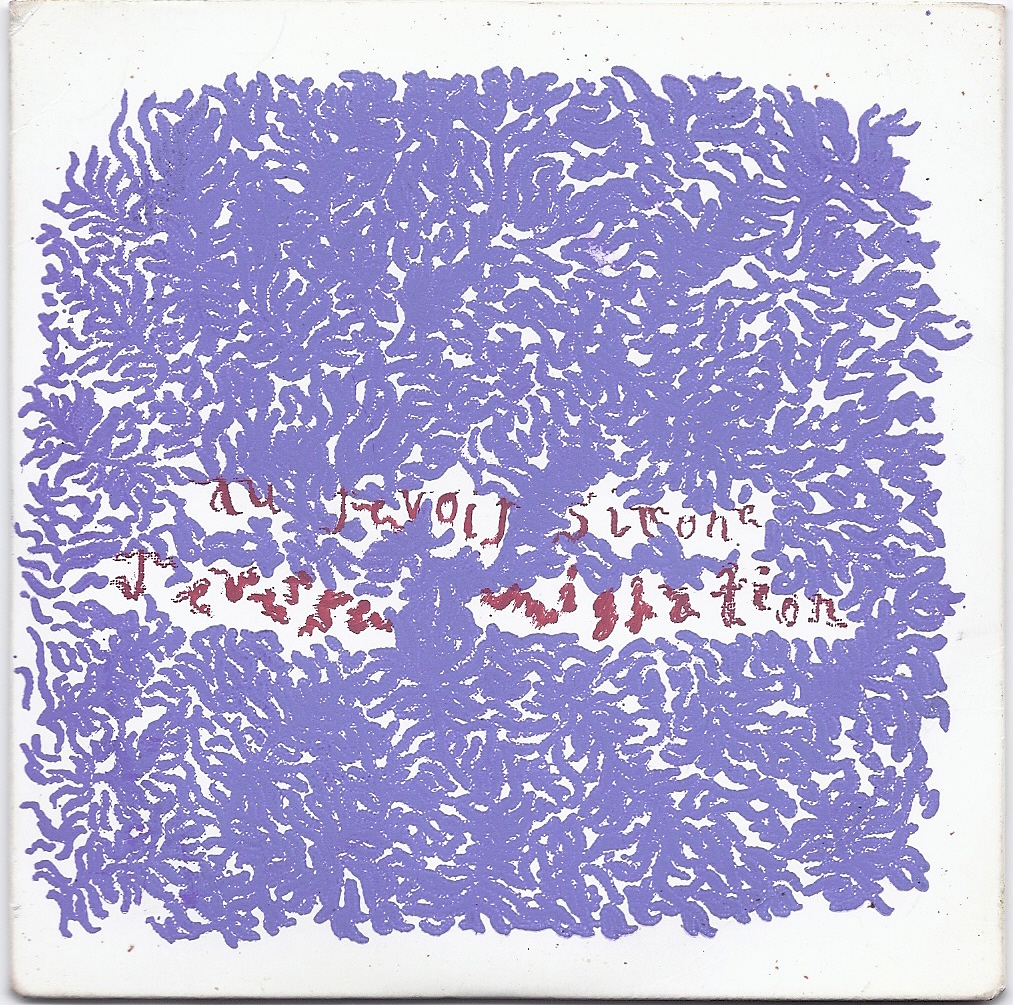 Harboring a love of synthesizers and vintage drum machines, Brooklyn trio Au Revoir Simone made their UK debut with the release of mini album, 'Verses of Comfort, Assurance and Salvation', on Moshi Moshi Records. Offering up a generous helping of charm and intelligence, 'Verses…' is a lesson for us all in what expertly layered synths, ethereal, heart felt and heart-rendering vocals, dreamy melodies, and palpitating drum machine-induced disco beats should sound like when properly woven together. Au Revoir Simone must have beamed in from a land where lace clouds breeze over crystal lakes and icicles grow from the warm earth. This New York three-piece's glorious synth-lead alt-folk will leave you crying on the stairs in the middle of the night. They appear onstage like the sisters from The Virgin Suicides – their looks ranging from prim librarian, to hippy housewife to raven-haired art student. They excavate the lost corner, joining Ladytron and Camera Obscura: lush electronic hypno-folk that sweetly breezes from the speakers like chocolate melting over so many strawberries.
Au Revoir Simone started life in the Fall of 2003 when Erika (Forster, keyboards & vocals) and Annie (Hart, keyboards & vocals) first became acquainted on a long train ride home to NYC from a weekend getaway with friends. Along the way they exchanged stories and ambitions, and discovered that they shared a common desire to form an all-keyboard band. When they returned to NY, they started meeting regularly to play music. After a time their friend Heather (D'Angelo, drum machines, keyboard & vocals) started joining in at these informal bedroom band practices, which also included former member Sung Bin Park (keyboard & vocals). Before too long, they started playing shows around NYC and Brooklyn. In January of 2005, Sun Bin left the band and ARS started anew as a trio. A romantic notion it may be, but fate you might say had had a hand in their meeting – born out of a common love of synths then, Au Revoir Simone came to be.
The band's influences could be likened to a dutifully-minded musical thrift store. Alongside the racks and railings of sometimes mismatched but wholly treasured records occupied by Modest Mouse, Stereolab, Mountain Goats, Louis Prima and Pavement, the likes of the Beach Boys, Bjork, Broadcast Belle & Sebastian, Bowie, the Beegees and Billie Holiday also take their place. Erika too harbours a love of German label Morr, specifically our favorites here at Jukebox Heart such as Guther, Lali Puna and Ms. John Soda. Made principally using keyboards, drum machines and hand percussion, Au Revoir Simone's sound is defined by their instrumentation. In their own words, and to put it simply, they make "warm and organic electronic music with forthright female vocalists".
That having been said, this collection of reworks and remixes, initially only avaialble at their tours but now available via their website, is a strong collection of both familiar artist and new ones as well.
*********************************
Deux – Game And Performance
(BIPPP, Everloving Records CD, 2008)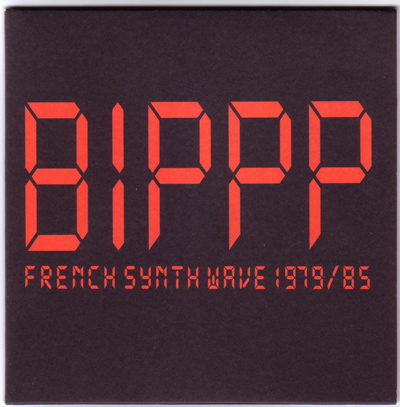 BIPPP is a relatively recent release compiling French New Wave and Minimal Synth from 1979 through 1985. These were the years when the American Press largely ignored France, and as a result missed a lot of very important music. Originally only released in Europe, this compilation has been licensed for relase in the US and is now widely available, albeit in completely different artwork. But, there are some great liner notes and a poster that shows images of all the records we missed the first time around.
*********************************
The Soft Pink Truth – Do They Owe Us A Living?
(Do You Want New Wave or Do You Want The Soft Pink Truth? Tigerbeat 6 CD, 2004)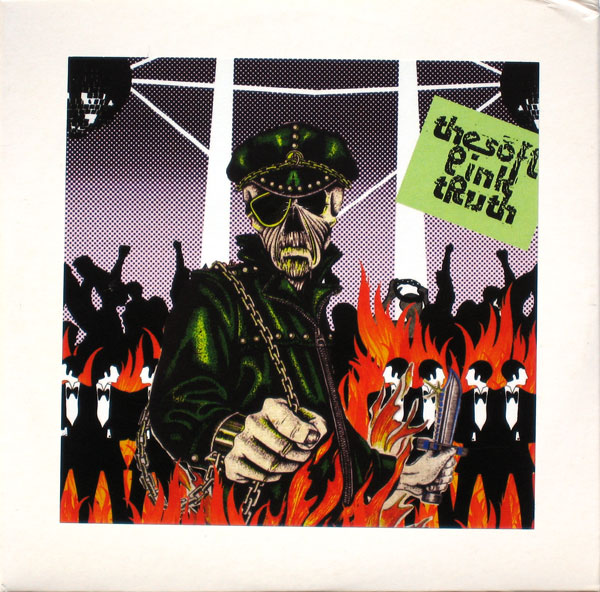 The Soft Pink Truth is the alter ego of Drew Daniel, who is one half of the San Francisco experimental electronic duo Matmos (with M.C. Schmidt). Drew honed his b-boy skills as a would be breakdancer in Louisville, Kentucky in elementary school in the 80s, and started making electronic music in high school with broken tape recorders and turntables. He has thankfully been at it ever since.
All tracks (except for Track 10) are covers of 1970s & 1980s punk & hardcore songs. That in and of itself is not so special, but the *selection* of artists he chose to cover is wildly varying and some even so obscure that it is simply a testament to the band's devotion to this music and culture. When was the last time you came across a track by L. Voag? Or Nervous Gender? The band's complete re-architecting of these tracks is a real prize. The track included here, Do They Owe Us A Living?, originally by Crass, comes off sounding like a less-stoned Flying Lizards. Truly fabulous. Here are the tracks with their original artists listed. Oh, Track 10 is an old Broadway showtune – even more fitting!
Original artists:
1. Kitchen – L. Voag
2. Do They Owe Us A Living? – Crass
3. In School – Die Kreuzen
4. Media Person / Vampire State Building – Rudimentary Peni
5. I Owe It To the Girls – Teddy & The Frat Girls
6. Out of Step – Minor Threat
7. Real Shocks – The Swell Maps
8. Confession – Nervous Gender
9. Homo-Sexual – The Angry Samoans
10. Lookin' Back – Carol Channing
*********************************
Tristeza – Aeroaviones
(A Colores, Better Looking Records CD, 2005)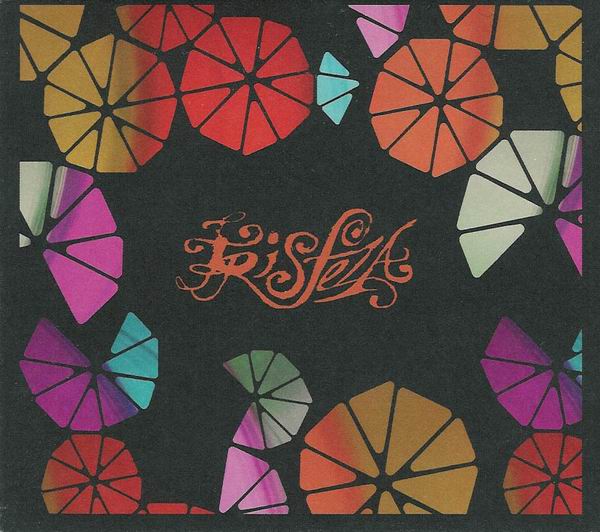 The group formed in San Diego, California during the Spring months of 1997, playing their first gig as Tristeza (Christopher Sprague-guitar, James LaValle-guitar, Luis Hermosillo-bass, and James Lehner-drums) in September of that year. Stephen Swesey joined as keyboardist shortly after, and they recorded the Foreshadow 7″ with Gar Wood at his garage in December. The single was released the following spring. Tristeza's connection to The Locust (not Mark van Hoen's band, Locust) is legend.
In 1998, Tristeza toured the U.S. extensively in support of the 7″, while fine-tuning songs for the recording of their first LP. In the Autumn of 1998, "Spine and Sensory" was recorded by Tim Green at his Louder Studios in San Francisco. Makoto Recordings released the album in April of 1999, while the band toured in its support. Also released in 1999, were the "Insound Tour-support Series Vol. 1" EP-CD and the "Macrame" 7″. Both were recorded with Mike Hammel at his Last Time Around Studio in Los Angeles. These releases were limited and sold out during tour.
In April of 2000, the group took two weeks off, mid-tour, to record their second full-length album "Dream Signals in Full Circles" with producer Dave Trumfio at his King Size Sound Labs, in Chicago. Tiger Style Records released the album in September of that year, and again, the group toured for the remainder of the year promoting it. "Dream Signals…" was well received around the world, and in the early months of 2001, Tristeza headlined tours in Europe and Japan for the first time.
After the "Dream Signals…" tours, the group took time off from performing to record some experimental material with Matt Anderson for release on his Gravity label. The "Mania Phase" 12″ and the "Mixed Signals" remixes collection were released early in 2002. Tristeza toured the U.S., Japan, and Europe, once again, for the promotion of these releases. Prior to these tours, Stephen Swesey left the band, and was replaced by tour keyboardist Eric Hinojosa.
At the beginning of 2003, James LaValle played his last gig with the group in order to focus on his Album Leaf project full-time. The group took time off from performing live, and James Lehner moved back to Michigan for a while. Peace and solitude was necessary for Lehner as he preparred for and adjusted to fatherhood. A good amount of time was also needed for the other members to rest and regroup while searching for 2 new members. The band chose to release another 12″ on Gravity. "Espuma" features songs previously unreleased, live material, and the first song recorded without LaValle entitled "This Trap". The last two months of the year were spent rehearsing with the assistance of friend Mitch Wilson on guitar, and demo versions of 4 songs were recorded with Pall Jenkins at his home studio.
In 2004, Tristeza began writing and rehearsing a second batch of songs for the new album with Keyboardist Sean Ogilvie. His musical background and training made him a perfect fit in the band. The new songs were very complex arrangements with odd time signatures, consequently Mitch recommended his good friend Alison Ables as a potential guitarist. Also an old friend of the group, Alison had no trouble whatsoever learning the new songs, and finally, mid-way through the year, Tristeza had its new line up.
*********************************
Shocking Pinks – This Aching Deal
(Self-Titled, DFA/Astralwerks CD, 2007)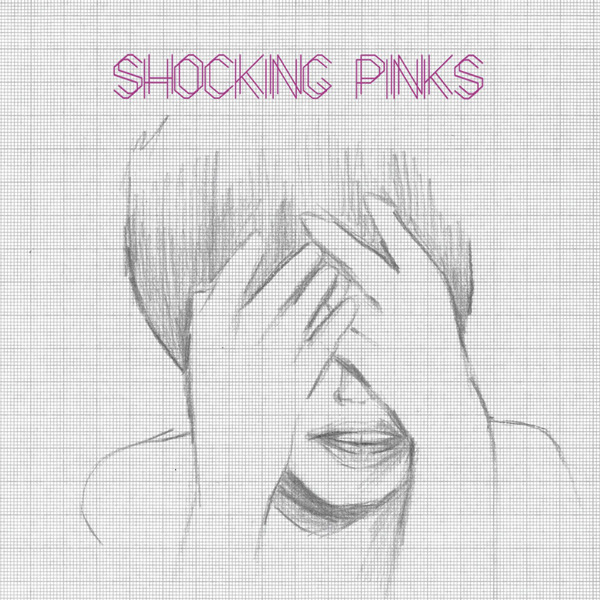 Band leader and Multi-instrumentalist Nick Hodgson from Christchurch, New Zealand, sings and plays alto sax, guitar, organ, drums, percussion and more. He was the bandleader of avant-jazz group CM Ensemble, and has recorded as and with various groups and guises, including The Incisions, Montessouri, Laudanum, and The Urinators. He has achieved a higher profile recently, under the name Nick Harte, as the lead member of discopunk band The Shocking Pinks. The opening hook on this track is just killer.
*********************************
Pistis – Maximum Entropy
(Bread and Circuses, Now Orange Records CD, 1999)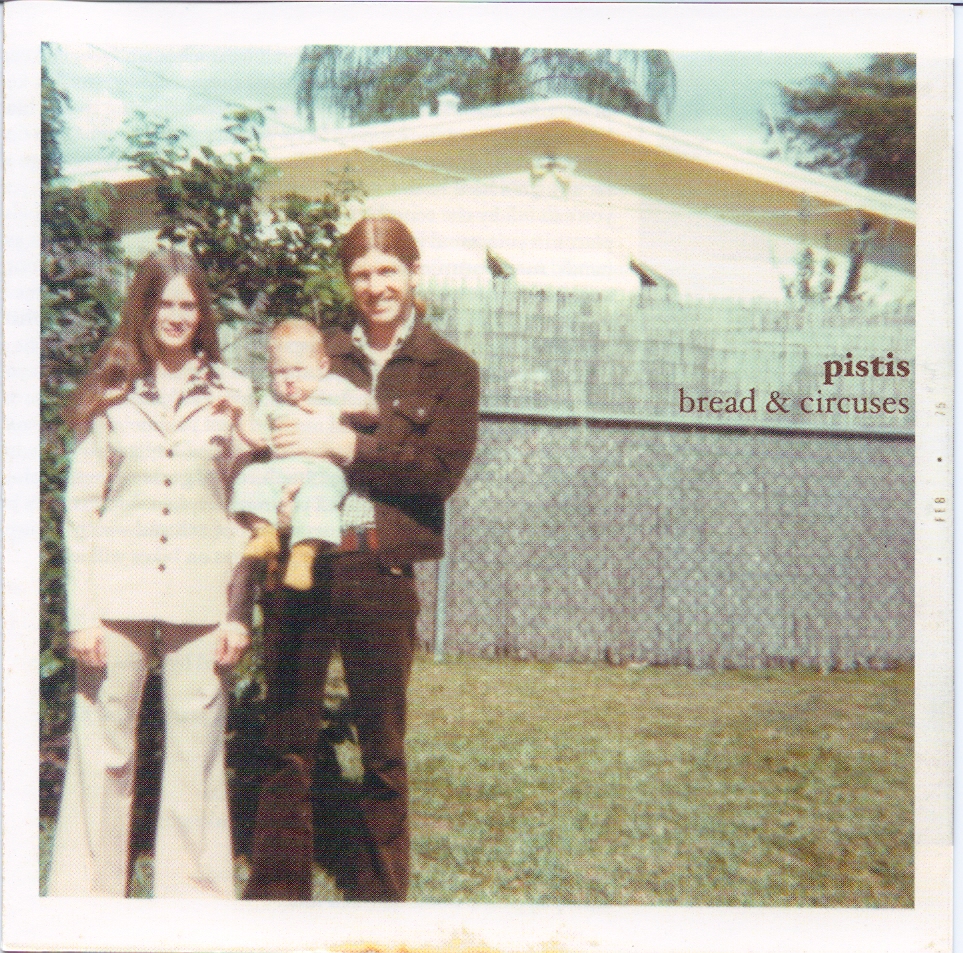 Apparently long forgotten, web searches for this band turn up nothing but old left-end radio playlists from 1999. A great band, and a great wicked-cheap bin find, but where are they now???
*********************************
Ricci Rucker – Harder Than Hard, Softer Than Soft (The Line Between Yin And Yang)
(Fuga, Alpha Pup CD, 2005)
Ricci Rucker, producer, dj, and composer. He designed "The Controller One", the first turntable to be controlled with musical notes. Ricci Rucker also pioneered the present scratch dj scene through his albums and specialized dj records – and the list of his releases is pages long. This amazing selection departs a little from the DJ scene and mixes freejazz and noise with some absolutely amazing extended improvisational drumming.
*********************************
Peter Rehberg – ML3
(Work For GV 2004 – 2008, Mego CD, 2008)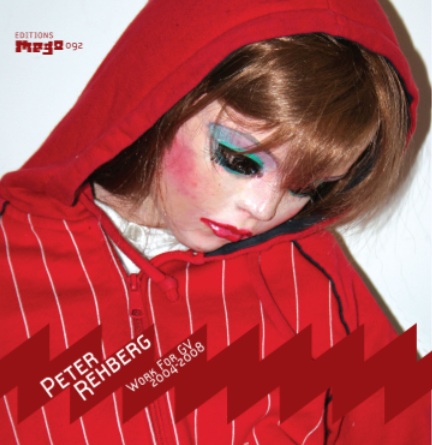 The material on this CD was recorded expressly for the following productions of Paris based puppeteer and choreographer Gisèle Vienne: I Apologize' (2004), Une Belle Enfant Blonde (2005), and Jerk (2008). His collaboration with Gisèle Vienne began in 2001, with the production of the DACM piece "Showroom Dummies", followed by "Stereotypie" in 2003. In 2004, Vienne started to direct under her own name and began to work on pieces collaborating on text with US author, Dennis Cooper. This CD is a document of selected audio parts of all Gisèle Vienne productions made between 2004 and 2008, except for the epic "Kindertotenlieder", whose audio material was presented on the various KTL releases in 2006 and 2007 (eMEGO 084, eMEGO 085). The range here is vast from the upfront noise excess of the I Apologize tracks to the lonely synth passages which were used in Une Belle Enfant Blonde, and the sad coda used for Jerk, which began as a radio play for Radio France Culture in 2007, before being adapted for stage in 2008. Although this material was intended for consumption in a theatrical setting, it has been edited with domestic use in mind ultimately representing that the grey zone where puppetry, literature, contemporary theatre & dance, visual art, and extreme computer music meet.
*********************************
Alias – Prelude To A Death Watch
(Resurgam, Anticon Records CD, 2008)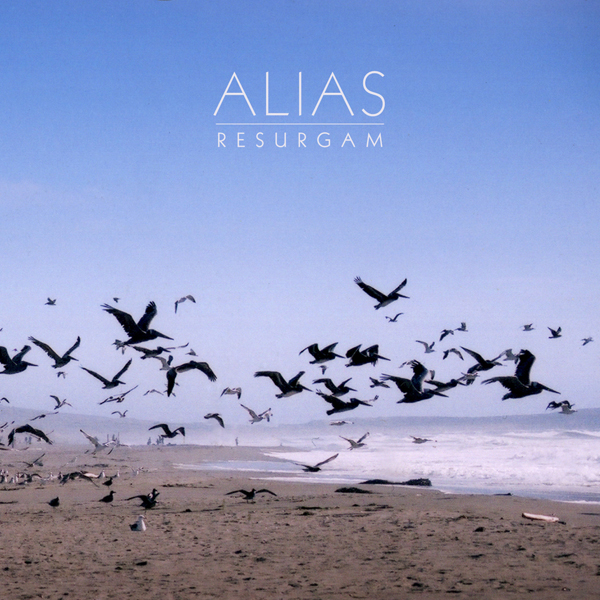 Alias, born in Portland, Maine to a jazz drummer and a church organist, grew up in a suburb called Hollis and played drums in his high school band. Isolated in a small town, alias found no music that captivated him until at age 13 when he saw "Yo MTV Raps." Alone in his interest in hiphop, alias sought to immerse himself in this foreign counter-culture. He bought The Source monthly at the one shop in Maine that carried it, and by age 14 he was writing his own raps. In support of his new found passion, his parents bought him a drum machine for Christmas, and alias rapped over his own beats in the privacy of his bedroom, too shy to share his rhymes with anyone.
However, in 1993, upon meeting Sole, who was already recording and doing shows, Alias began rapping in ciphers at parties. He moved his "studio" from his bedroom to a friend's basement where he taught himself to use an MPC 3000 and an ADAT machine. In '96 he started doing shows with The Live Poets (Sole's group) around New England.
*********************************
Ciann Zu – An Bad Dubh
(Take Penacilin Now! G7 Welcoming Committee Records CD, 2005)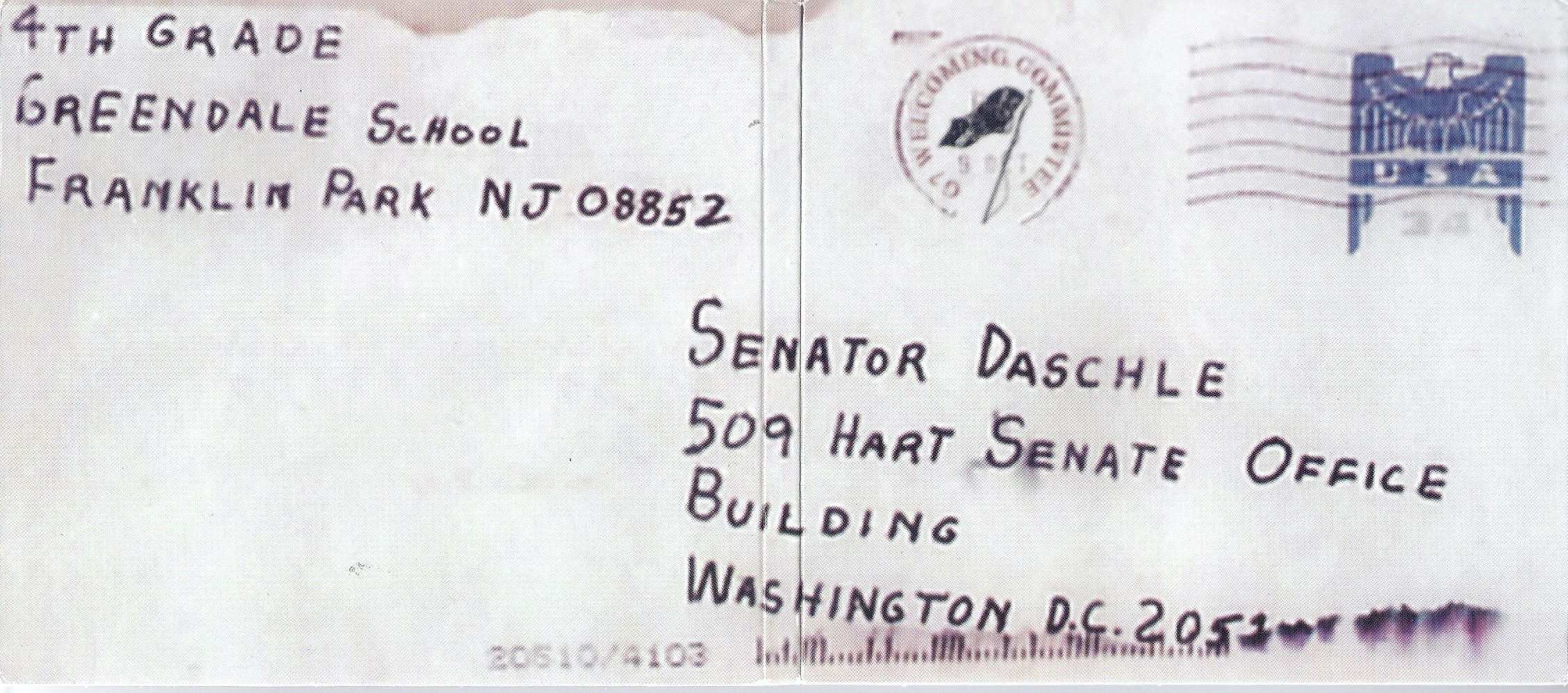 The forming members of Ciann Zu drew inspiration from an eclectic mix of musical styles, such as punk, rock, folk, electronic, and classical. Their fusion of Celtic folk, electronic music, and rock has created a unique epic soundscape full of powerful atmospheric sounds and off-beat instrumentation. Their songs are bilingual, utilising both Irish and English lyrics.
Before the band's breakup, they were signed to G7 Welcoming Committee Records, an independent record label established by Chris Hannah and Jordan Samoleski—of labelmates Propagandhi—and Regal in 1997.
Clann Zú's second album, Black Coats & Bandages, was released in June 2004. This saw a move away from the traditional Irish and folk influences which had characterised their first LP, Rua. Despite this stylistic departure they retained and indeed increased their use of the Irish language, with two songs ("T-éan Bán" and "An Deireadh Scéal") sung entirely in Irish.
Clann Zú released the following statement, announcing their break-up, on their website in May 2005: "Clann Zú regret to announce that it is no longer continuing to tour or record. Such is the life of a band. Benjamin and Liam will continue to tour and record with My Disco on the Crashing Jets label and Declan de Barra will continue with his own solo project."
Russell Fawcus recently joined The Black Hundred, with former members of Oneironaut, Season, and The Grand Silent System. The Black Hundred are set to release their first album by January 2009 on 9″ vinyl and CD.
Take Penacilin Now is a 2005 compilation album released on G7 Welcoming Committee Records. The compilation features almost every artist that has released material on the label. It features a new exclusive track from Propagandhi, unreleased tracks from Randy, The Weakerthans, Greg MacPherson, Submission Hold, Mico, Rhythm Activism, and Hiretsukan, and rare tracks from Warsawpack, Clann Zú, and Malefaction.
The title's misspelling of penicillin is intentional; it derives from the letter to the New York Post that accompanied the 2001 anthrax attacks in New York City and Washington, DC. The cover, an image of the envelope that was sent to Senator Tom Daschle, is taken from the same series of attacks. This is one of the most brilliant CD packages ever.
*********************************
Grace Braun – Could This Be The Moment
(I'm Your Girl, Dark Beloved Cloud 2xCD, 2002)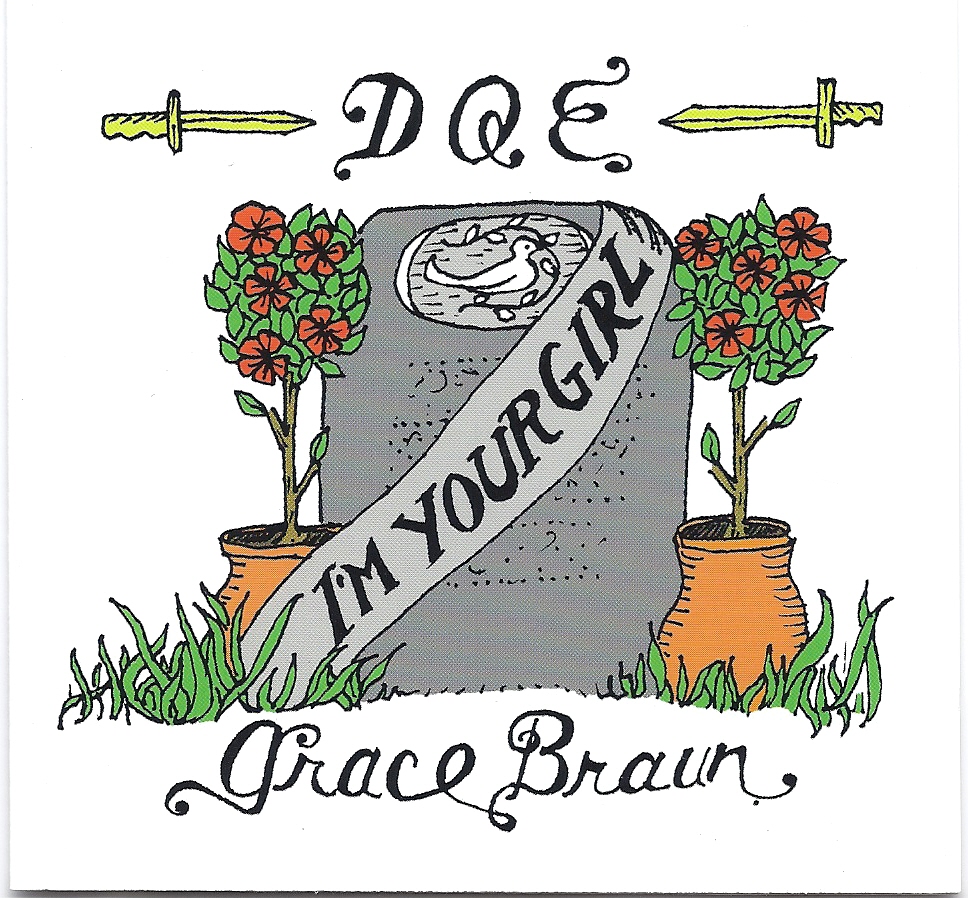 Two albums' worth of Atlanta's most astonishing songwriter are presented in this double CD pack. One is by her band DQE (Dairy Queen Empire) and the other is a solo album, albeit with the same backing musicians as in her bad. Grace Braun is a kick-ass rockabilly singer/guitarist with a voice like nothing you've ever heard. She plays wild electric rock 'n' roll with her long-running trio DQE, and acoustic old-time country and folk music under her own name. I'm Your Girl is actually two albums with the same name, showing off both sides of Grace: one disc is a finely drawn acoustic pastoral, the other one a brawling, hollering electric hootenanny. 37 songs in all (well, 36–she tackles the title tune both ways), including covers of Nick Drake, the Carter Family, Daniel Johnston and, er, Robert Frost.
Grace Braun recently celebrated her 20th anniversary as a performer. In that time she has grown from a teenage punk noisemaker into an astonishing songwriter and gifted singer. Old time industrial/noise fans will remember the DQE contributions to various RRRecords samplers and to the legendary Banafish magazine. Her roots/punk band DQE developed a worldwide cult following in the nineties, and for the past ten years, Grace has also recorded and performed under her own name, focusing on folk, country, blues and ballads. Grace is a mesmerizing performer and a singer capable of both enormous strength and breathtaking intimacy, but it is as a songwriter that she is carving out a legend. Her songs have a timeless quality, with a combination of simplicity and depth rarely achieved in the last decade. Steering clear of her generation's irony and cynicism, Grace's songs are vulnerable, and often powerfully moving, and her melodies are so full of life, they sound like they've been sung for generations.
Grace's songs have been covered by artists like The Sadies, Kelly Hogan, Neal Casal, and Jad Fair. Her music has been used in a number of films and television projects, most notably in two films by director Brad Anderson.
*********************************
The Owls – Airplane
(Daughters and Suns, Magic Marker CD, 2007)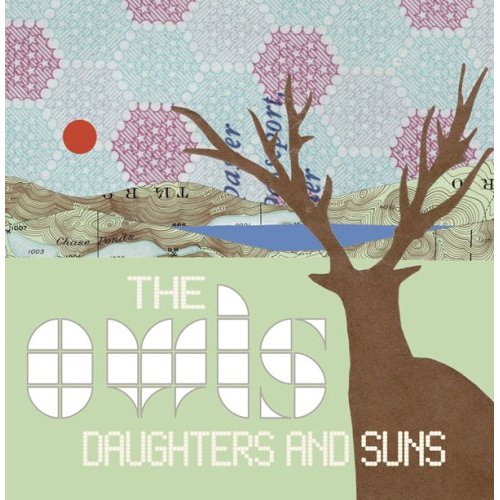 "Two librarian chicks, the sexiest bass player you've ever seen, and a drummer who's the spitting image of Gary Oldman." In other words, a little something for everybody.
Maria May's songs welcome you into a unique world that closely and imaginatively parallels reality. Lyrically conversational, she playfully tussles with modern living, infusing soul into the workaday world with a grandeur that at once recognizes and transcends pop-culture. Her supple voice is the kind that elevates words into poetry, and with such intimacy it seems that while singing on stage she is also standing with you in the audience, demurely passing you candy over her shoulder as if she knew it was your favorite kind. Allison's songs disarm with potent sincerity and vulnerability even as they claw you with a toughness that is immediately engaging. A wolf in sheep's clothing, her music tumbles forth with a pretty, childlike quality that is characteristically undone by words that may warn of wrath or impending doom. She can inject a love song with an urgency and sense of loss that places not only the song, but love itself in an altogether different category.
Intermingling beautifully within these sensibilities, Brian functions as the group's backbone. Heavily involved in the production and arrangement of the Owls' music, Brian has been exploring and refining his songwriting talents for more than a decade as the frontman of the seminal pop group, The Hang Ups. This consummate songwriter bores easily and is therefore always striving for music that suprises the ear as well as satisfying it. The songs he contributes are chosen for how they play off what he calls the "the Owls personality." "That personality has a soberness that allows room for excitement, for the raising of spirits," he says. "As if out of this grounded nature comes an opportunity to be genuinely uplifted."
When the Owls went looking for the right drummer for their project, they found their man in the mysterious John Jerry. Living in a passionately musical world, John could be found by day building boutique amplifiers, and by night, drumming for alt-country poppers the Ashtray Hearts. John discovered his keen knack for rhythm at an early age, and found in the Owls a fitting vessel for his restrained and elegant style.
*********************************
Atlas Sound – River Card
(Let The Blind Lead Those Who Can See But Cannot Feel, Kranky CD, 2008)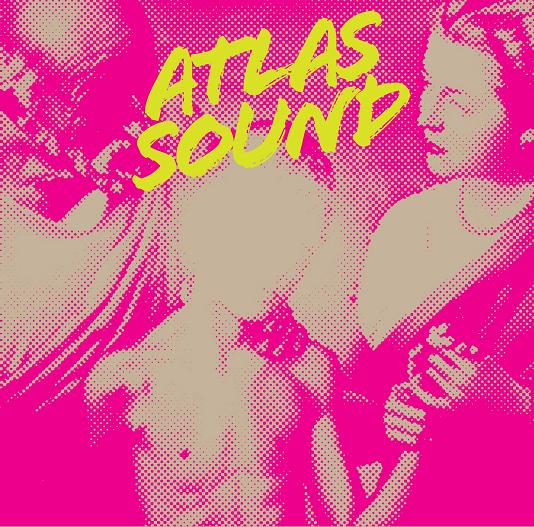 Let the Blind Lead Those Who Can See but Cannot Feel is the first studio album by Atlas Sound, the musical solo project of Deerhunter lead vocalist Bradford Cox. Described by Cox as being "stream-of-consciousness", the music of Let the Blind Lead was constructed with computer-generated and recorded instruments in music software Ableton Live. According to Cox, the album's lyrics are autobiographical in nature, reflecting past experiences of his. Several songs concern his best friend, Lockett Pundt, the guitarist for Deerhunter; Let the Blind Lead is also dedicated to him. The album is meant to be a therapeutic experience, for both him and his audience.
While working with Deerhunter to produce the band's second album Cryptograms, it was considered Kranky Records', one of the premiere Post-Rock organizations, policy to not print the lyrics of an album in its liner notes. This was a rule enforced by label owner Joel Leoschke, who believed the practice of including lyrics "demystified the experience of a rock record." Despite largely agreeing with this sentiment, Cox chose to print the lyrics of Let the Blind Lead, in part because he wanted to "see what they looked like," having ad-libbed the words of every song on their first take. The lyrics of Let the Blind Lead are autobiographical in nature, reflecting life experiences of Cox. The song "Recent Bedroom" conveys an experience Cox had when his aunt died: "She was in her bedroom, and everybody knew she was about to pass away, and she went out, she faded out, and everybody just started crying." Although he was "overwhelmed" by her death, it did not bring him to tears like the rest of his family. This event is expressed in the song by the lines "I walked outside, I could not cry / I don't know, I don't know why". Cox's inability to cry stemmed from his having been "very involved in drugs" at the time, which he believes eliminated his "childhood instinct…to cry." The song attempts to communicate an emotional vacancy and sense of detachment characterized by "moving from childhood to adolescence".
"River Card" is based on a Puerto Rican short story entitled "There's a Little Coloured Boy at the Bottom of the River". The story tells of a boy who falls in love with his reflection in a river, believing it is another person. Cox attempted to capture "this childhood homoerotic energy…I remember experiencing and relating to." In the conclusion of the story, the boy jumps into the water and drowns, thus making "River Card" "a song about a dead child." The lyrical contents of "Quarantined" were inspired by a Russian article Cox read about children born with AIDS, confined in hospitals due to the "various lifestyles and mistakes" of their parents. Cox, who has a genetic condition known as Marfan syndrome, related the article to his own experiences with childrens' hospitals. Having had many chest and back surgeries when he was sixteen, he "got real used to children's hospitals", finding them "kind of haunted, weird places." "On Guard" is described as a "a sad song", the lyrics of which illustrate having to age and dealing with the "newfound anxiety" that comes with meeting new people. Cox explains that this anxiety stems from lacking "the energy to represent yourself to people. You're always on guard."
*********************************
To Rococo Rot – Sol
(Hotel Morgen, Domino CD, 2004)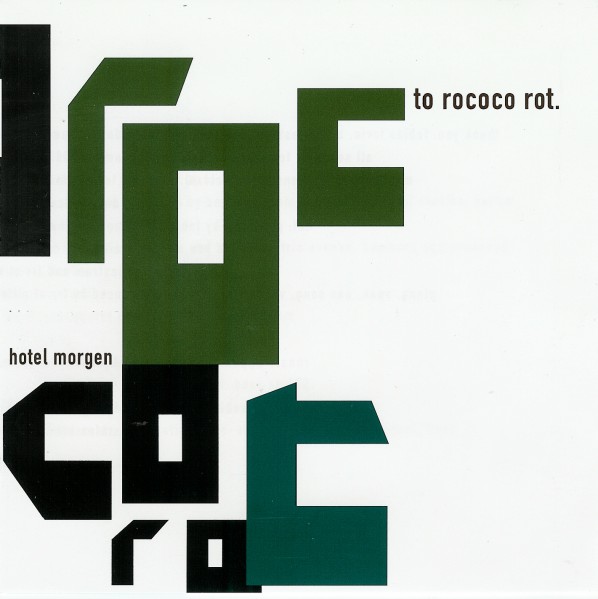 To Rococo Rot formed in 1995, when the Lippok brothers, Robert and Donald, were invited by the owner of a gallery in which they were exhibiting their art, to record some music instead of providing a catalogue. Rising to the challenge, they invited bassist Stefan Schneider from up and coming Düsseldorf based Kreidler to join them, and the result was their debut album, released by Kitty-Yo in late 1995. In the years since, they have released two more albums for City Slang (Veiculo and The Amateur View), EPs for City Slang, Sub Pop, Fat Cat and Soul Static Sound, and toured Europe and the US.
They were also behind St. Etienne's highly acclaimed album, The Sound Of Water, have remixed artists as diverse as Leftfield, Appliance, Mira Calix and Wolfgang Voight, and have somehow found time to produce two radio plays and even a soundtrack to a documentary entitled No Ordinary Cowboy. Stefan Schneider has also released two mini albums under the name Mapstation, and releases a 12″ for Domino Record's Series 500, while Ronald Lippok continues to work on his acclaimed Tarwater project. Robert Lippok has also released his debut solo material on Raster Noton Records.
*********************************
Bergheim 34 – New Ground
(Self Titled EP, First Love Records CD, 1998)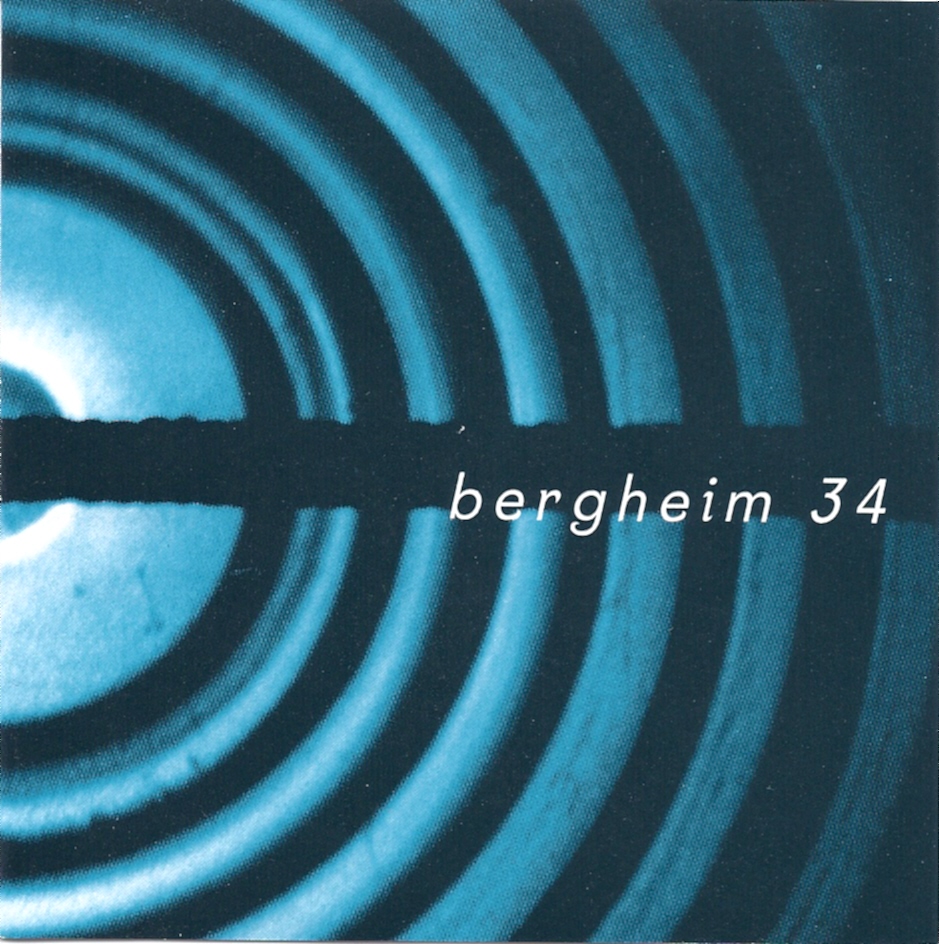 Bergheim 34, "the band that isn't one", was formed in 1998 and has since delighted perplexed music enthusiasts with three remarkable EP releases. Meanwhile, light years away from the former living room combo of Bergheimer Str. 34, Heidelberg, they have all moved to different cities, and rehearsing together has become a rare exception. Instead, Bergheim 34 have adopted a process of file sharing. Ideas are transmitted, passages added, sounds changed until a track evolves that is then circulated on each of the four hard disks. In the classic sense, the band has thus perhaps become an ingenuous fake but in the modern sense they could also be pioneers. Nothing has changed as regards their key band characteristic: the way they musically communicate. Besides pragmatism, Bergheim 34 also sees developing new work styles as a means of improving their musical qualities. They can be a real pack of artists once live performances have been put aside, because they think they're not self-confident and good enough. Of course that's complete nonsense (they're probably just too lazy), because when seen back to front they are really top at improvising as 'cold curry (why can't we play live together in Pudel HH)', a track from their previous Klang release, clearly proves. But that's how it goes, It"s Not For You As It Is For Us is about the discrepancy between what Bergheim 34 experience and how the outside world experiences them: as a band called Bergheim 34.
*********************************
Sieg Uber Die Sonne- I Am Not A Sound
((-).(-)=(+), Multi Color Records CD, 2001)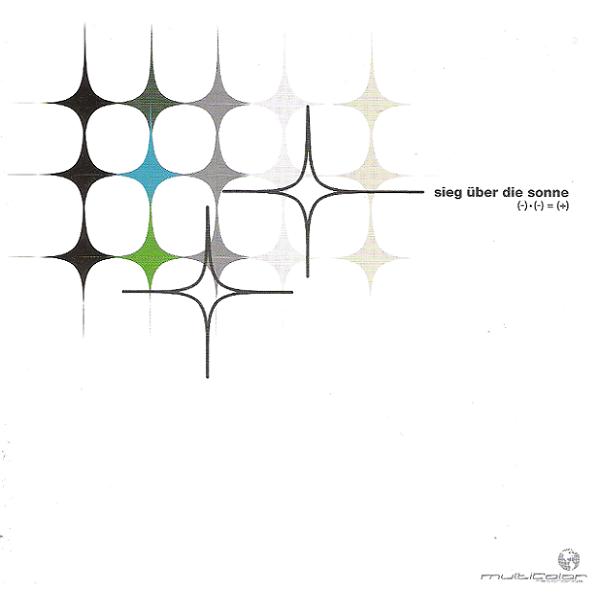 The dynamic duo that is Sieg Über Die Sonne have been writing music and releasing together since the early nineties. Chilean born Martin Schopf aka Dandy Jack brings 'el fuego' to the music, whilst Frankfurt native Tobias Freund aka Pink Elln balances this project with a golden ear and icy precision. The end result is a playful elevating sound with humorous intricate rhythm programming, polished off with a beautiful mix down. This dives away from the sound of some of the previous albums and delivers a smooth linear unspoken homage to one of electronic music's purveyors.