Recovery.
Syllabication: re·cov·er·y
Pronunciation: [ri-KUH-vuh-ree]
Part of Speech: noun
Selected Definitions
1. a return to a state of normalcy, in health, mind, strength or other tangible concerns.
"signs of recovery in the housing market"
synonyms: recuperation, convalescence
antonyms: relapse, deterioration
2. the action or process of regaining possession or control of something stolen or lost.
"a team of salvage experts to ensure the recovery of family possessions"
synonyms: reclamation, redemption
antonyms: collapse, decline
The next few installments of Jukebox Heart will be concerned with the concept of Recovery. Each of us deals with recovery in one form or another throughout the majority of our lives; in health, wealth, and other things less tangible. Sometimes the process of recovery is so trivial that our bodies do all the work for us and we hardly notice. Other times, this process can be so comprehensive that it consumes all of our resources without any guarantee of success.
We begin this series on Jukebox Heart with selections from the long out of print and now highly sought after anthology aptly entitled "Recovery". This is a boxed set of ten 7-inch singles, released in 2008 in a limited run of 500 sets on the Fractured Recordings imprint. Twenty artists were commissioned to select a song from the past that had great personal significance to each of them and create an interpretation of that song in the style in which they have built their reputations and repertoires.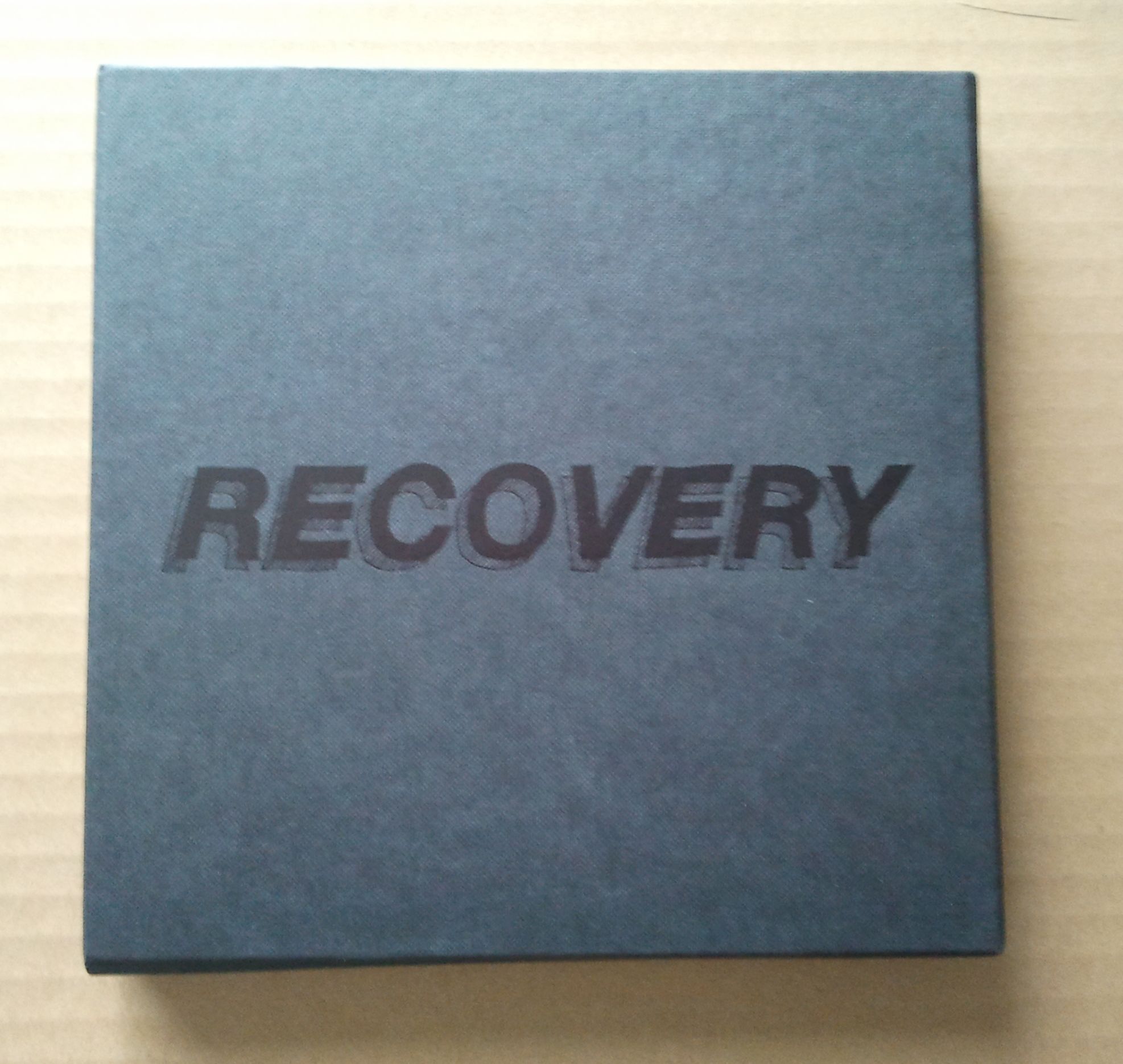 Of the twenty sides contained within Recovery, three were chosen for presentation here. The three artists whose sides were selected represent the artists with the most personal significance to me, as I struggle through my own jungle of Recovery…
*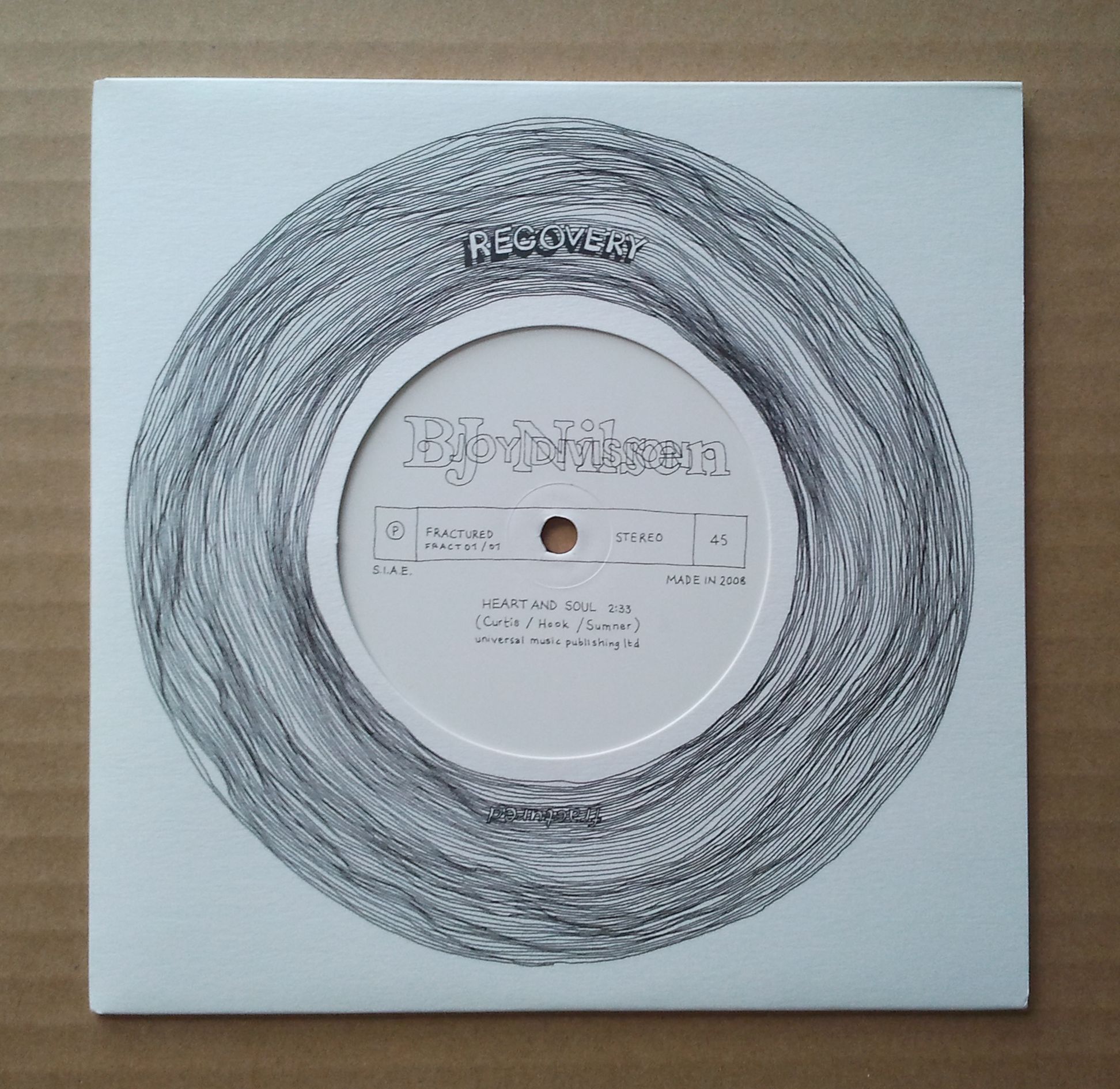 BJ NILSEN RECOVERS JOY DIVISION'S HEART AND SOUL
BJNilsen (b.1975, Sweden) is a sound and recording artist who since the early 90's has been putting out work in various constellations. His music is primarily focused on the sound of nature and its effect on humans. He employs field recordings, often electronically treated, and in his work explores the perception of time and space as experienced through sound. His selection here is a wildly out of character sucker punch version of Joy Division's Heart And Soul from which he strips all but the faintest whispers of text and context but recovers the urgency and rage of the original while creating a stomping dancefloor classic.
Selected Discography
(1999) North (Ash International)
(2000) Wood c/w Bridge/Field (Ash International)
(2001) Wind in collaboration with Chris Watson (Ash International)
(2003) Land (Touch)
(2006) "Sov Gott" appears on a split 12″ with Milan Sandbleistift (Licht-Ung)
(2007) The Short Night (Touch)
(2009) Man From Deep River in collaboration with Stilluppsteypa (Editions Mego)
(2010) The Invisible City (Touch)
(2010) Draught #1 cassette (Ash International)
*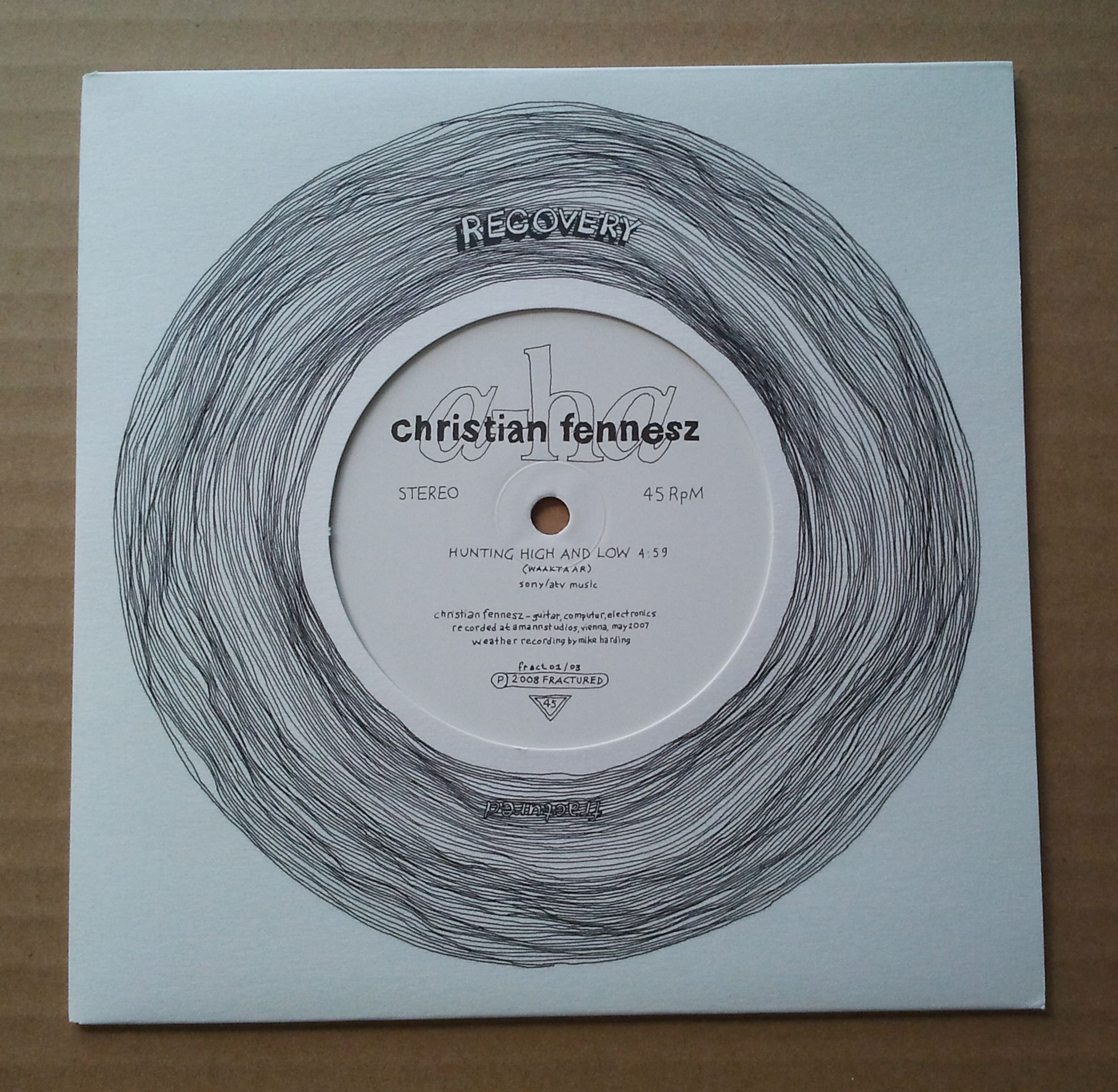 Click here for Christian Fennesz
CHRISTIAN FENNESZ RECOVERS A-HA'S HUNTING HIGH AND LOW
Austrian guitarist, composer, and electronic musician Christian Fennesz is recognized as a key figure and one of the most distinctive voices of electronic music today. His wide international reputation has been consolidated through his substantial contribution to new musical expression. The emphasis on the guitar texture and the burying of pop melodies under layers of effects are common features of Fennesz's music. Ultimately, this is something that can be traced to the various Fripp & Eno collaborations of the 1970s; and the early guitar synthesis work of Chuck Hammer who recorded with Lou Reed and David Bowie. Also, the music of the Beach Boys has had an influence on Fennesz, as revealed by his cover of "Don't Talk (Put Your Head on My Shoulder)" on the Plays EP. The Beach Boys influence is mentioned in a Pitchforkmedia interview, in relation to the album title, cover art, and melodic emphasis of his Endless Summer LP. His dissecton and recombination of this A-Ha anthem makes perfect sense, then, in the context of this discussion.
Selected Discography:
(1997) Hotel Paral.lel (Mego)
(1999) Plus Forty Seven Degrees 56′ 37″ Minus Sixteen Degrees 51′ 08″ (Touch)
(2001) Endless Summer (Mego)
(2004) Venice (Touch)
(2008) Black Sea (Touch)
(2010) Szampler (Tapeworm)
(2014) "Bécs" (Editions Mego)
*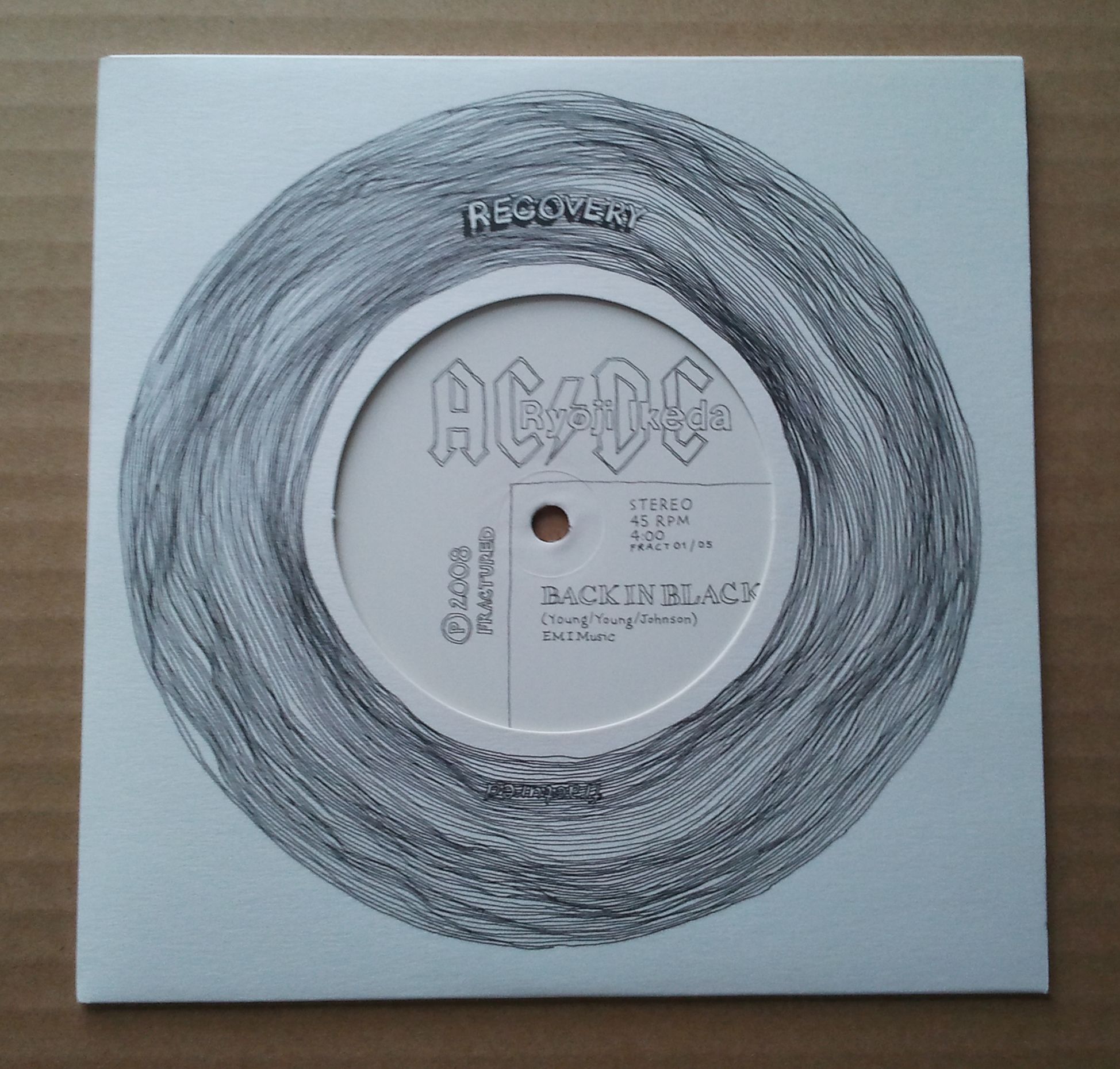 RYOJI IKEDA RECOVERS AC/DC'S BACK IN BLACK
Ryoji Ikeda is a Japanese sound artist who lives and works in Paris. Ikeda's music is concerned primarily with sound in a variety of "raw" states, such as sine tones and noise, often using frequencies at the edges of the range of human hearing. The conclusion of his album +/- features just such a tone; of it, Ikeda says "a high frequency sound is used that the listener becomes aware of only upon its disappearance" (from the CD booklet). Rhythmically, Ikeda's music is highly imaginative, exploiting beat patterns and, at times, using a variety of discrete tones and noise to create the semblance of a drum machine. His work also encroaches on the world of ambient music; many tracks on his albums are concerned with slowly evolving soundscapes, with little or no sense of pulse.
Selected Discography:
(1997) +/- (Touch)
(1998) 0°C (Touch)
(1999) 99 [for 20′ to 2000] (Raster-Noton)
(2001} Cyclo. (with Carsten Nicolai; Raster-Noton)
(2010) Dataphonics (Dis Voir)
(2013) Supercodex (Raster-Noton)